Keto Cheese "Popcorn" – Low Carb Cheese Pops!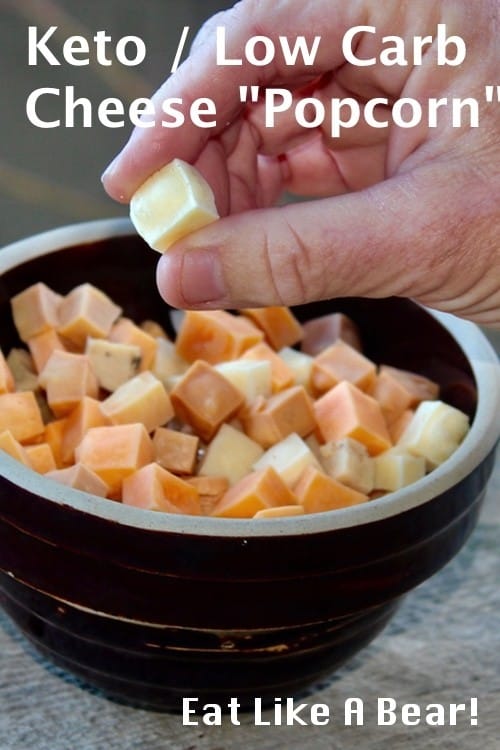 Cheese popcorn! Did you know that little cubes of cheese, dehydrated and then baked, will pop in the oven like popcorn? It's crazy! This is a fun little project that you are going to want to try at least once. Keto cheese pops — not only are they fun, these little cubes are tasty! Of course, they are cheese, so that is not a surprise at all.
Here's the sticking point with this project: You are going to need about three days lead time. You may need four if your kitchen is on the cold or humid side. You need the time to allow the cheese cubes to dehydrate slowly. Otherwise, this is a very simply project.
Use the cheese of your choice. A hard cheese will dry out a little faster. However, flavored jack and cheddar cheeses may have been made for this moment.
Simply cube your cheese into cubes about the size of the end of your pinky finger. Try to keep the cubes uniform in size for best results. The cubes will dry out more evenly and they will pop more evenly. Place them on a pan or plate, allowing some breathing room between the cubes. You might cover them with cheese cloth or parchment paper if the area is dusty or if they are likely to attract attention (e.g. from your cats or other pets). Let the cubes sit for about three days until they are dry. If they still have moisture in them, they will not pop, so give them another day if the cheese cubes are not dry.
Once dry, the fun begins.
Pre-heat your oven to 400 degrees.
Place the cubes into a glass casserole dish with sides that are a couple of inches high. When the cheese pops, it also jumps and can jump right off a pan. Those two-inch sides are going to keep your jumpers a bit more contained.
Place the cheese in the oven. Hover around and wait with delight.
What's that sound? Whoa! That's cheese popping in your oven!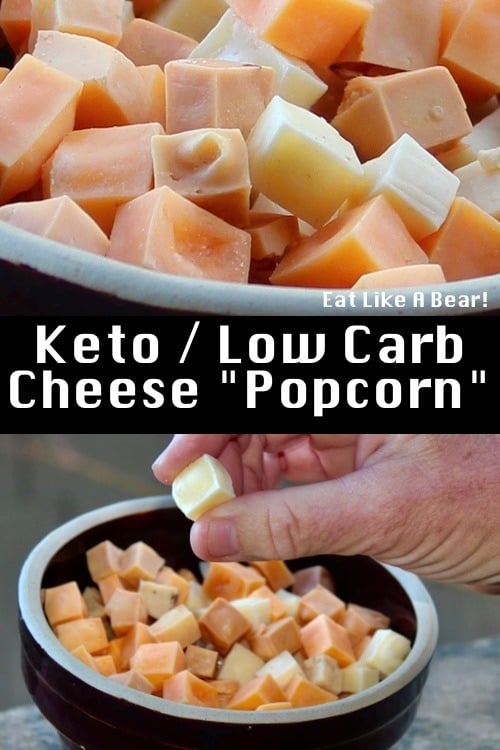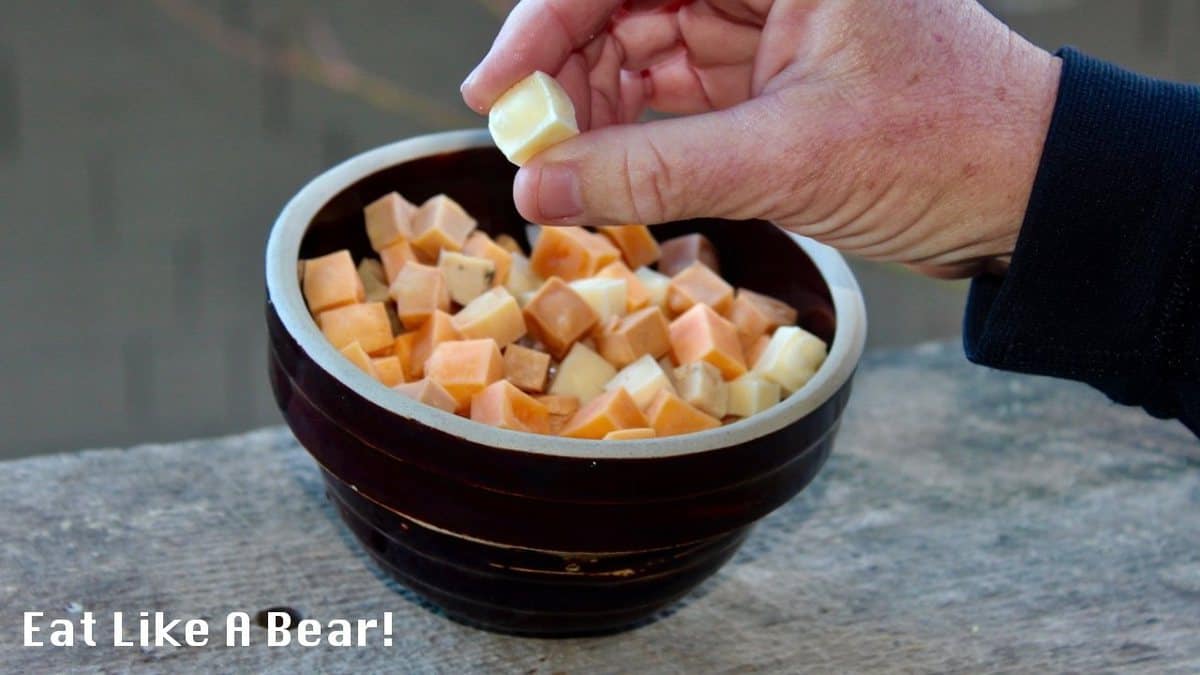 Cheese Popcorn
Pop cheese right in your oven with cheese popcorn!

Instructions
Cube cheese into uniform cubes, about the size of the end of your pinky.


Spread cubes out on a sheet to dry.


Allow the cheese cubes to dehydrate thoroughly on a shelf, usually 3-4 days.


Pre-heat the oven to 400 degrees.


Bake your cheese and listen to those pops! You'll start hearing them in 2 minutes or so. Bake for about 3 minutes.

Nutrition
Calories:
114
kcal
Protein:
7
g
Fat:
9
g
Saturated Fat:
5
g
Cholesterol:
29
mg
Sodium:
176
mg
Potassium:
27
mg
Vitamin A:
285
IU
Calcium:
204
mg
Iron:
0.2
mg
If you've missed the point that I am one of those "half of themselves" weight loss stories, you may want to poke around more and check out what I did. I combined the keto diet with intermittent fasting for some massive success. Do not miss the before and after photos!