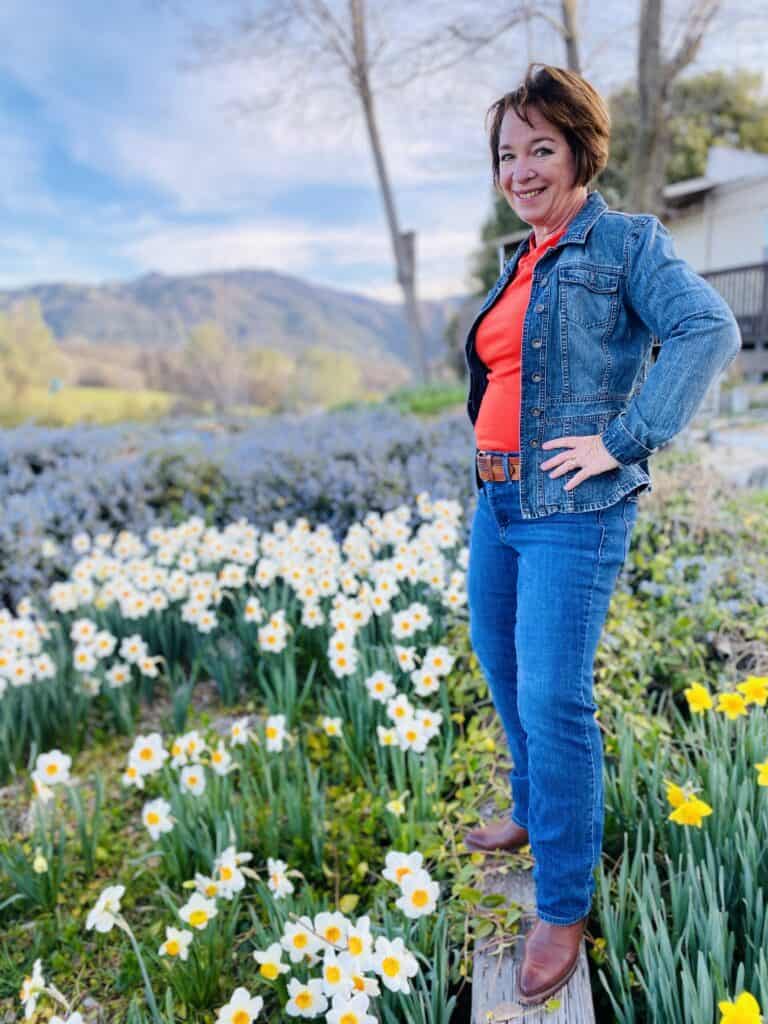 founder, Eat Like a Bear
Amanda Rose, Ph.D.
A "half my size" weight loss case whose viral video "A Postcard from Yellowstone" has driven thousands of weight loss success cases in just five years, including 200 100+pound weight loss cases.
Amanda has a Ph.D. in political science and attributes her expertise in social choice theory for her own weight loss success in 2017:
"I won the negotiation of my life: my own internal battle against my own self-doubt and second-guessing."
For more on the business of Eat Like a Bear, follow Amanda's business back stories on LinkedIn here (CLICK!)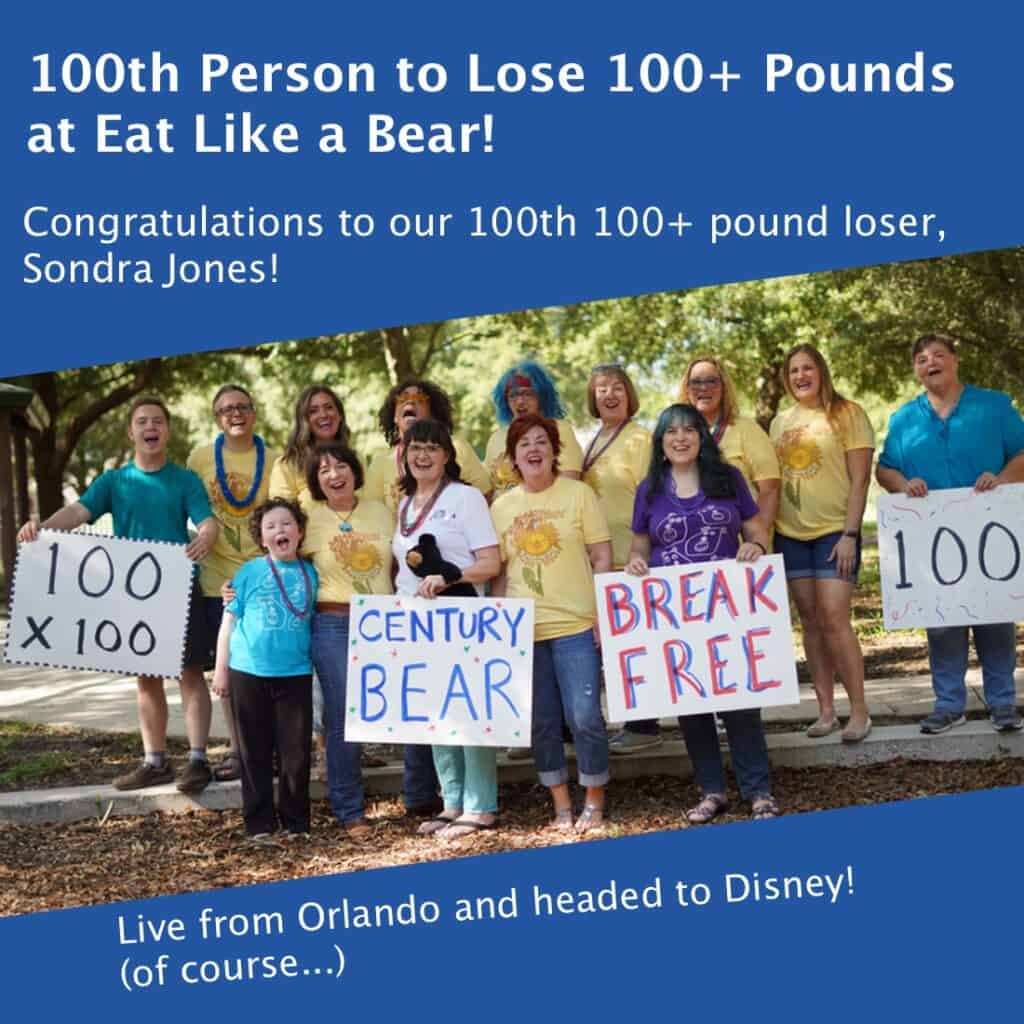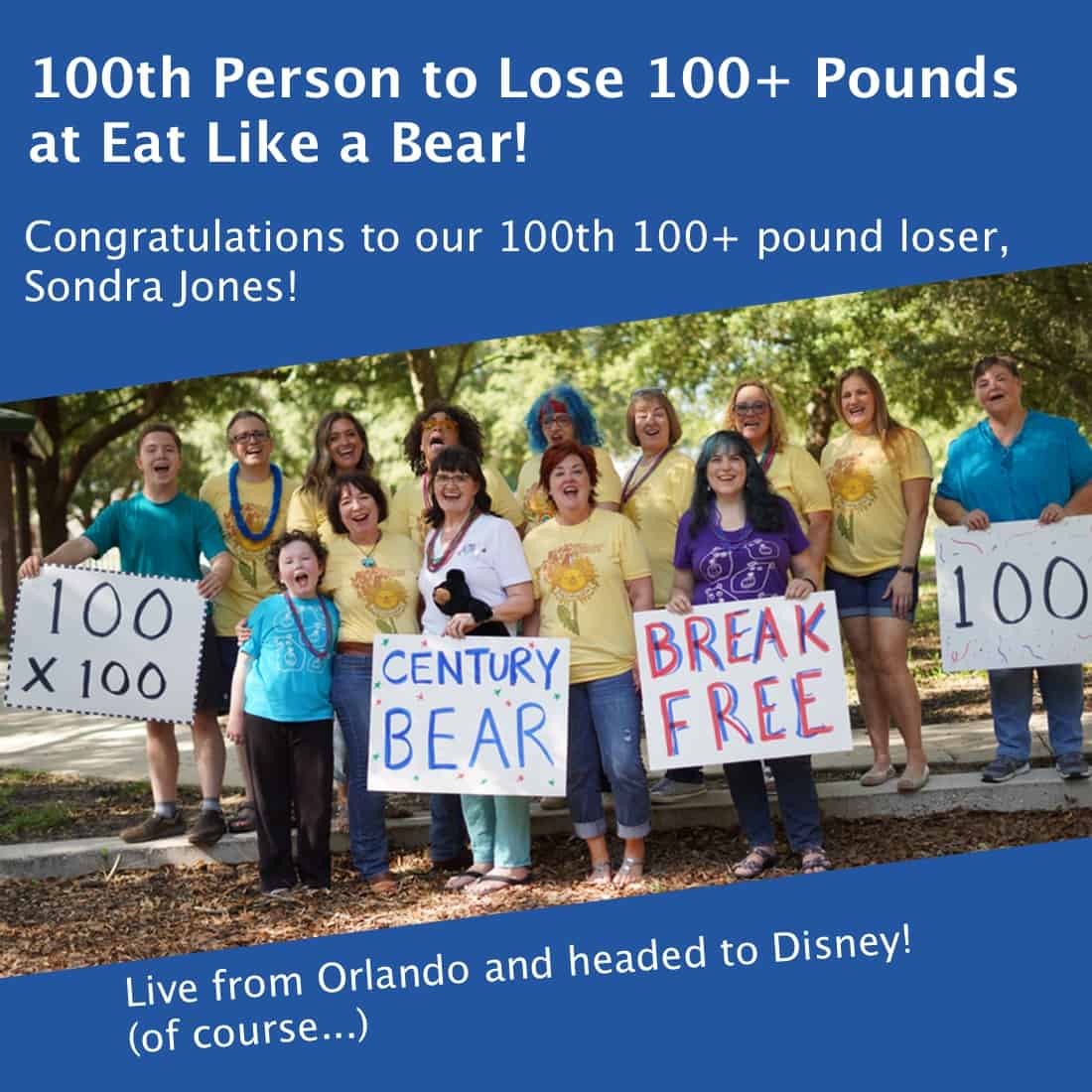 measuring community success
100+ 100 pound cases
Amanda's weight loss case is inspirational in itself, but it is distinct in the actual weight loss success it has driven. It would be just three years after she posted her first "before" picture on the internet that the community would celebrate its 100th community member who had lost 100 or more pounds.
Most weight loss influencers measure their success by their social media following.
After decades of work as an analyst for government agencies, Amanda measures her success from that sort of policy background: "Will my own choices and activities increase the weight loss success rate of the community?"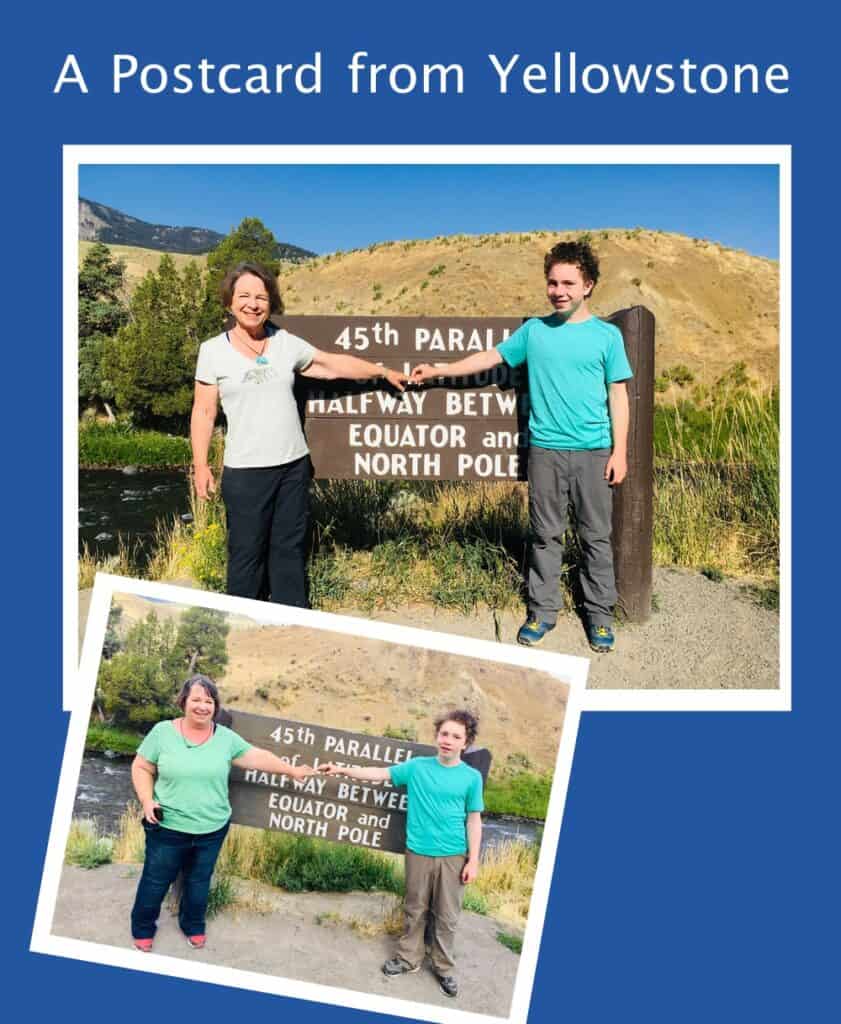 a message to one, a message to millions
A Postcard from Yellowstone
In August 2018 at 140 pounds, Amanda and her sons recreated an August 2017 family vacation photo at the 45th parallel sign in Yellowstone National Park.
One day later as they drove home, Amanda would encounter a stranger in a thrift store who looked just like she did one year before. The lady sat in the store on her smart phone and Amanda wondered what she would say to her if she could just pop into her feed on her phone.
In a raw and emotional message, Amanda published the video A Postcard from Yellowstone on September 6, 2018, made for one stranger and seen by over 5 million across social media.
Psychologists point to A Postcard from Yellowstone as a driving factor in shaping the success rate and culture of the Eat Like a Bear! community.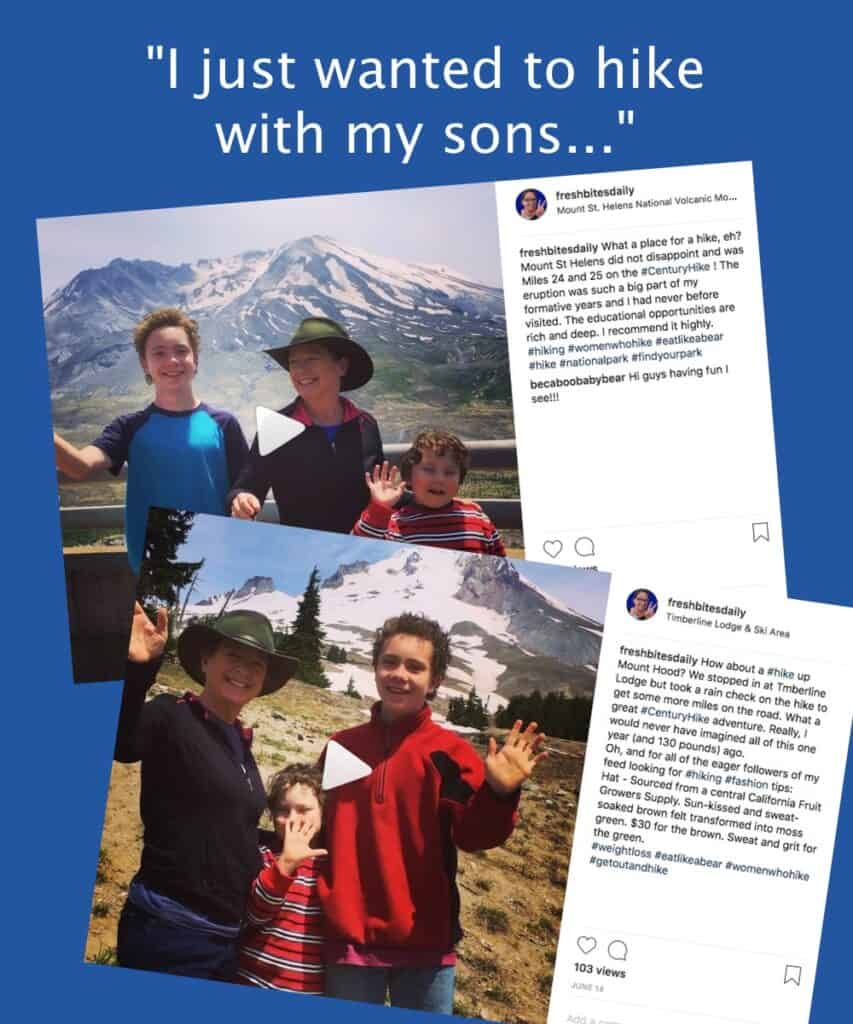 a simple goal, a big goal
The Big Goal
In the spring of 2018, people found Amanda in social media, out hiking and foraging for wild plants, down over 100 pounds.
They began to hike too.
"I feel like that scene in Forrest Gump," Amanda told Jack Canfield. "I just started hiking and I just kept hiking. People saw me hiking and they began to hike too. Suddenly you realize there are all of these people hiking with you."
Hiking and outdoor activity are a core part of Amanda "postcard" messages. Unlike many past diets in which her goal was to lose 25 pounds, 50 pounds, or to fit in her pants, this time her goal was to hike, and she measured her success right out on the trail. The theme of hiking and, more generally, "getting out in nature" is a core theme at Eat Like a Bear!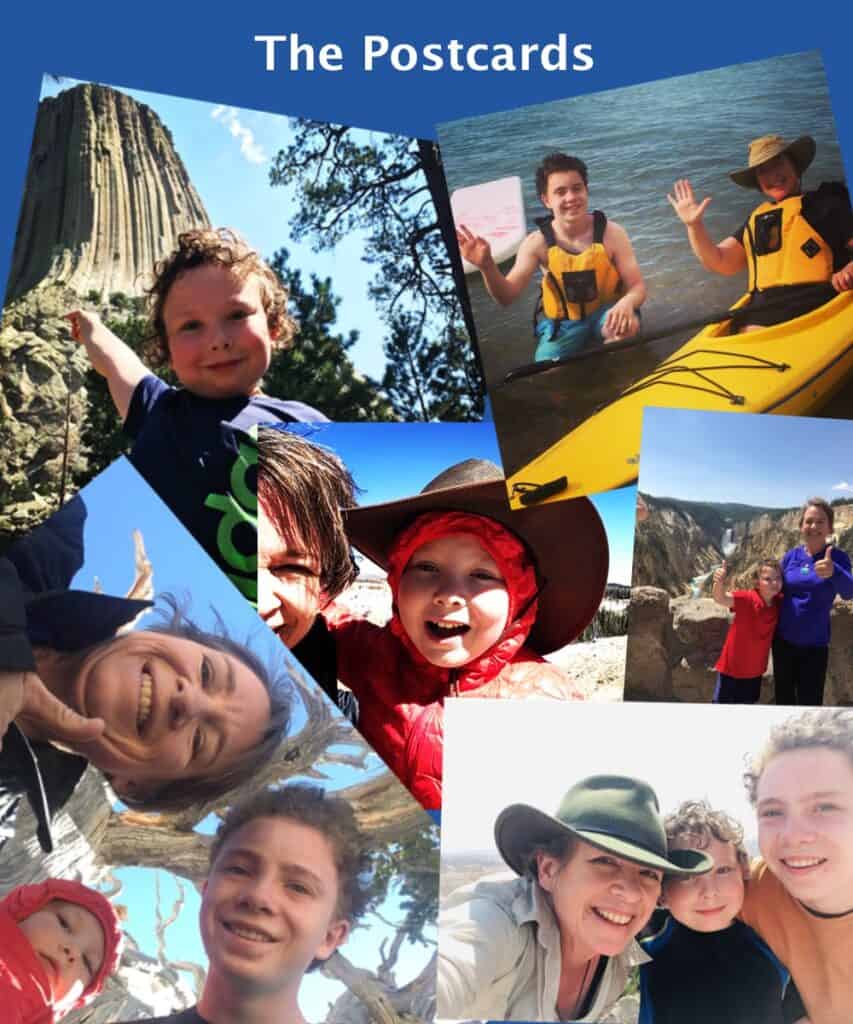 what inspires life-changing weight loss?
The "Postcards"
Before Eat Like a Bear! had success cases, Amanda published a series of "postcards" — inspirational messages about the quality of life when you can shed 100+ pounds.
Inspired by words and photos of a vibrant lifestyle, the early members of Eat Like a Bear jumped in and worked for their goals.
One of the postcards was in video form, A Postcard from Yellowstone.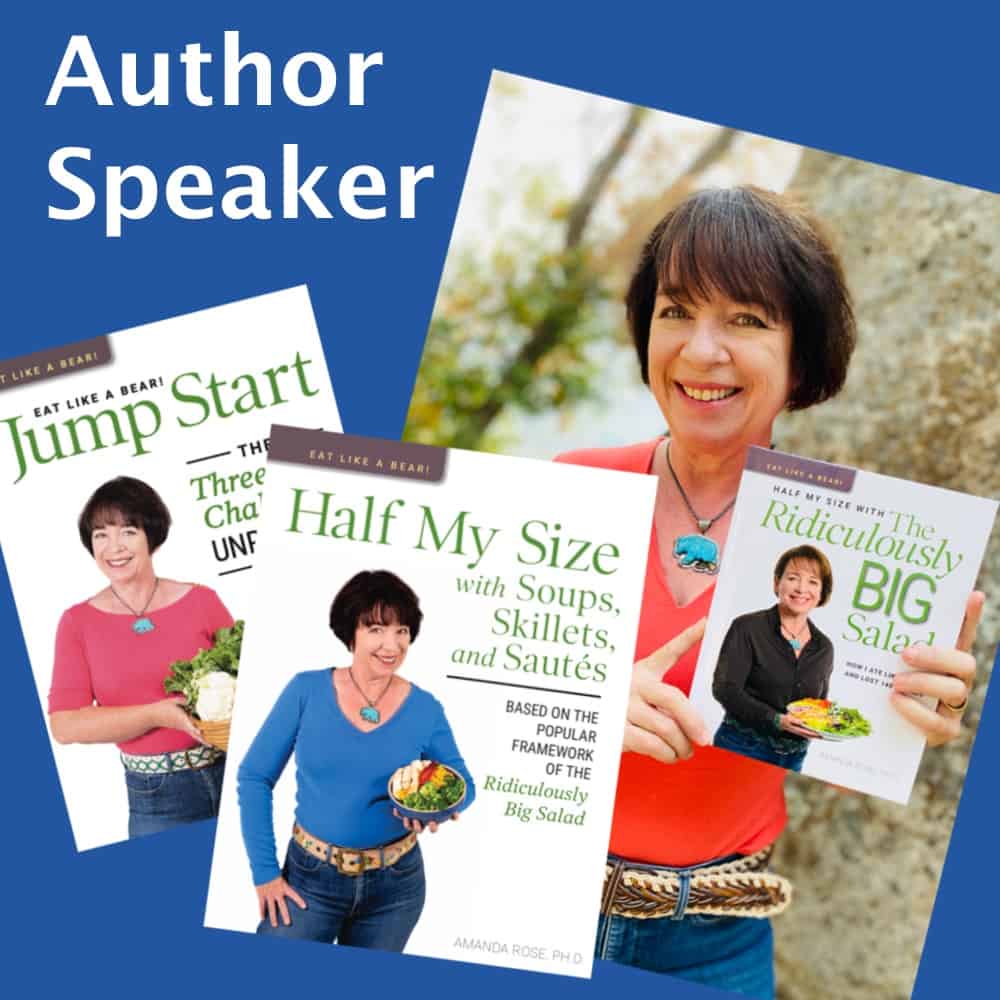 Author
Since founding Eat Like a Bear! Amanda has authored three books, two in print and the third in production (available in digital).
The first book, Half My Size with The Ridiculously Big Salad, has received regional and national press, including for the story of shipping the first print run of 10,000 from a rural post office serving 256 people.
The U.S. Postal Service magazine Link carried the story highlighting the collaboration, coordination, and stick-to-it-ive-ness of the rural postmasters.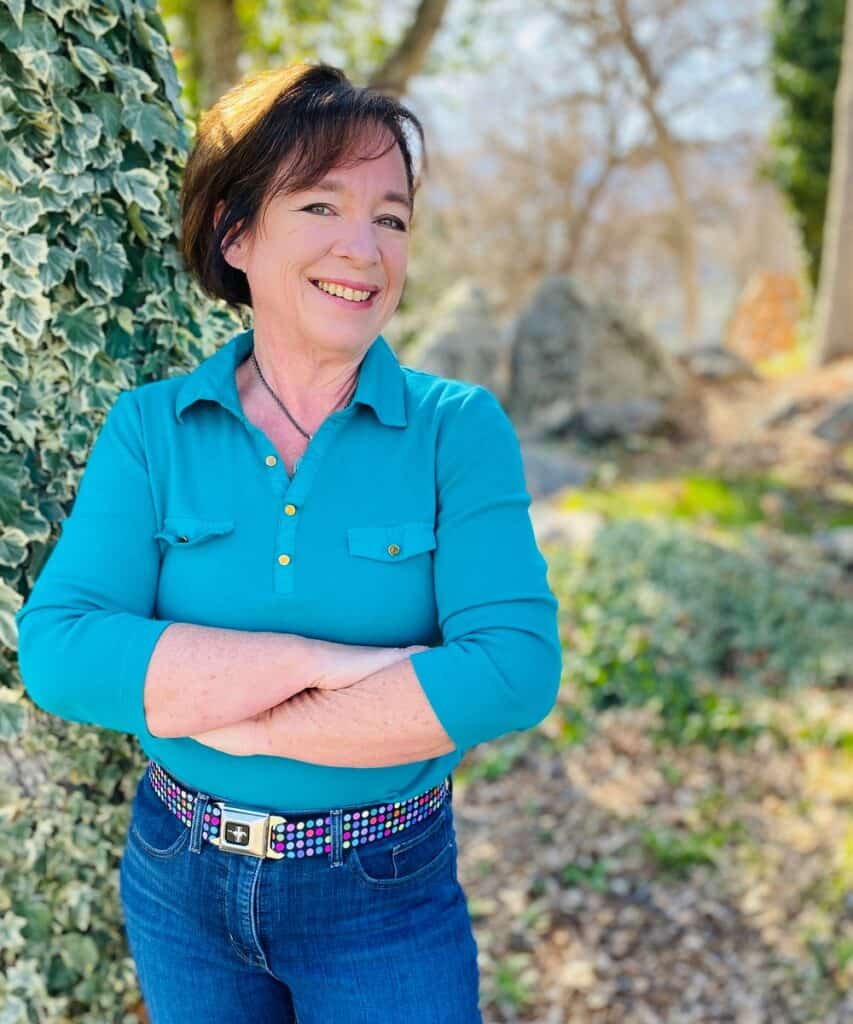 Analyst
Likely a large part of the unique success of Eat Like a Bear is Amanda's academic roots as a Ph.D. political scientist.
On a personal level, a large part of her own weight loss success in 2017 was the strategic behavior she brought to food choice, behavior shaped by her training as a social choice political scientist.
Through much of her career, Amanda worked as an analyst for government agencies, evaluating the effectiveness of specific policies. Policy evaluation often has us examine the end outcome of a specific policy: "Will this activity drive actual weight loss?" Amanda's work at Eat Like a Bear is always measured against this question.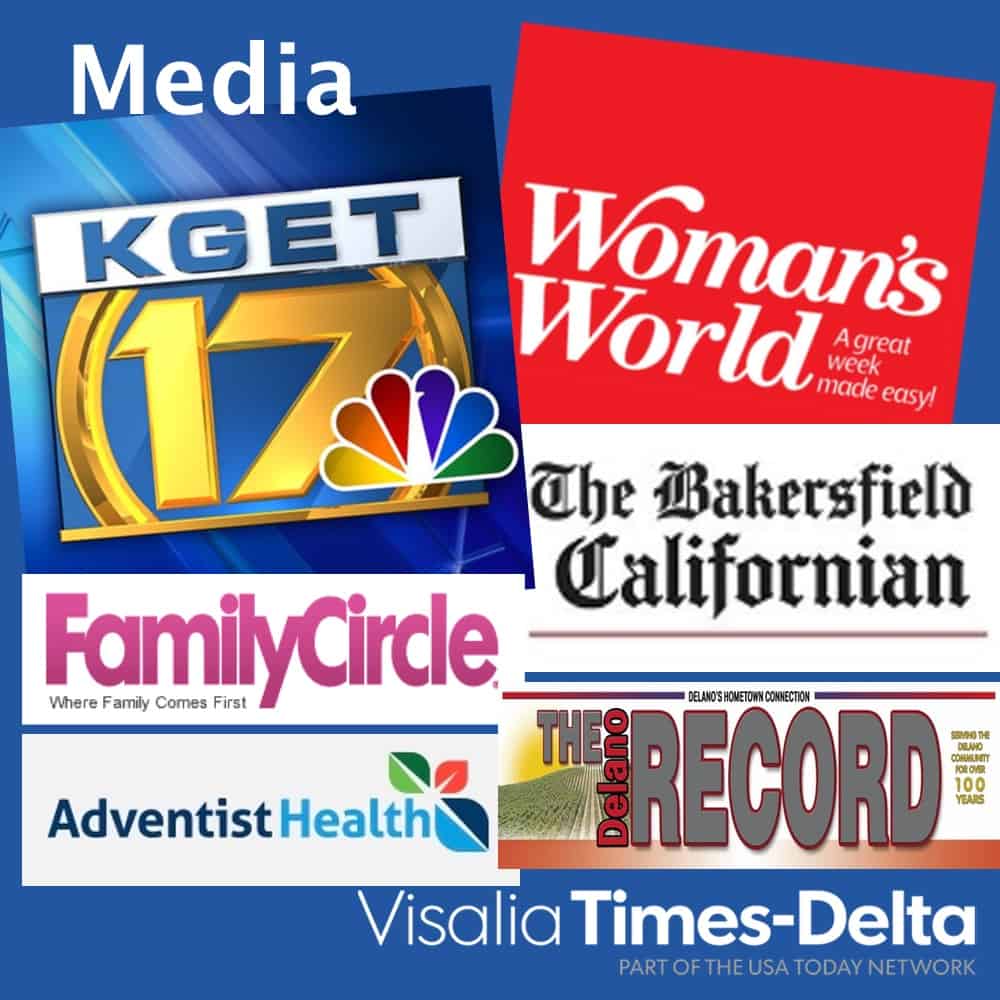 Television
Amanda Rose has been featured in regional television and print for her viral weight loss story, on both KGET Bakersfield and KYMA Yuma (each below). Also find:
KBAK Bakersfield's coverage of the Big Mac salad (here).
Spectrum News SoCal's new year goals segment (here).
KGET's Big Mac salad coverage (here).
Speaker
In her days before weight loss, Amanda gave a TEDx talk in Hollywood on the complexity of the consumer choice of raw milk ("Consumer Choice in a Complex Information Environment: The Case of Raw Milk"), highlighting the challenges of consumer education and the right to choose.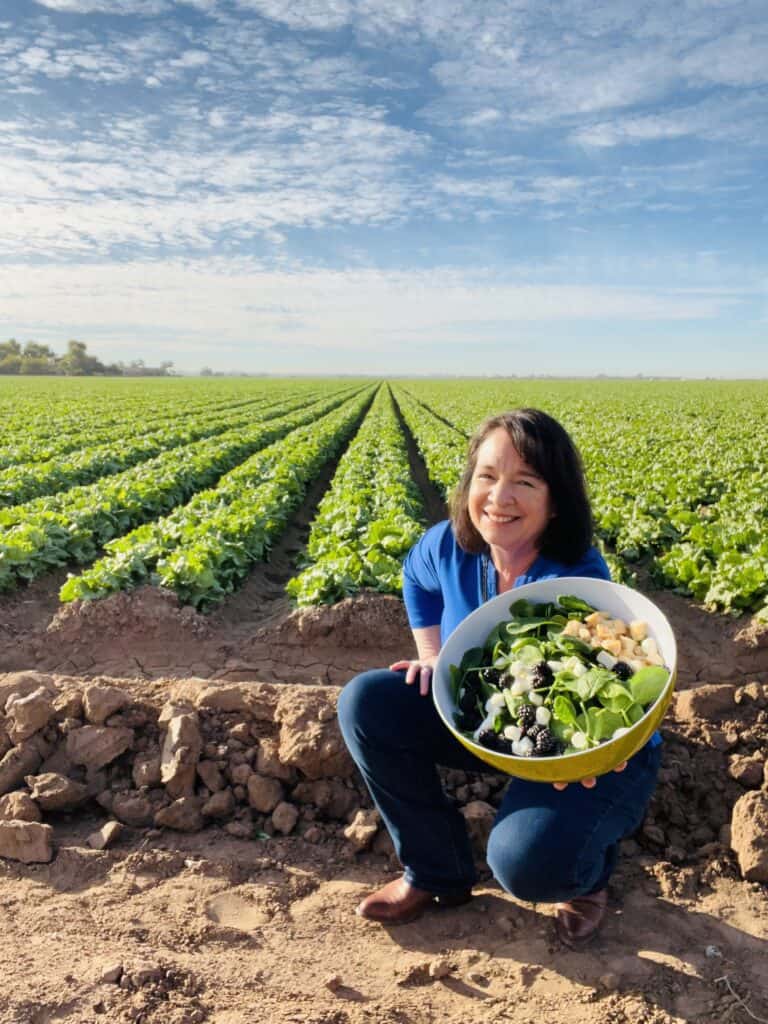 Rural / Heartland Community
Amanda Rose's community at Eat Like a Bear is international, but its core is in America's heartland, particularly in rural communities.
Amanda lives in a remote and rural of California, with 216 people in her zip code. Her school district is one of California's last remaining one room K-8 school houses. California's longest remaining cattle drive passes through her community.
Amanda has a background in farming and agriculture, lending higher-quality to her leadership on the "what to eat" message.