Kristy's Weight Loss Success
Kristy, who is in her forties, joined Eat Like a Bear in January of 2020. She was nearly 300 pounds when she dedicated herself to the program, and has since lost 100 pounds! Her desire to keep up with her granddaughter, Vivien, brought her to our group carrying the resolve she needed to make a huge life change. Though previous diets had left her feeling like she had no willpower and was unable to commit, after researching the Eat Like a Bear approach and seeing the AMAZING success stories, she knew she had to give it a try.
Kristy's Eat Like a Bear Approach
Kristy followed the salad framework eating salad, meat and limited low carb fruits, such as berries. She followed the 23:1 intermittent fasting schedule (eating in a one-hour period every twenty-four hours) and even participated in the occasional extended fast. Eat Like a Bear was different for Kristy because she included spiritual meditation and stayed dedicated so she wouldn't disappoint her sweet grand baby. Kristy knew it was working for her when, "Almost immediately within the first 21 days, [I felt] relief from always feeling bloated and my energy levels increased, as well as my appearance changes."
How Her Life has Changed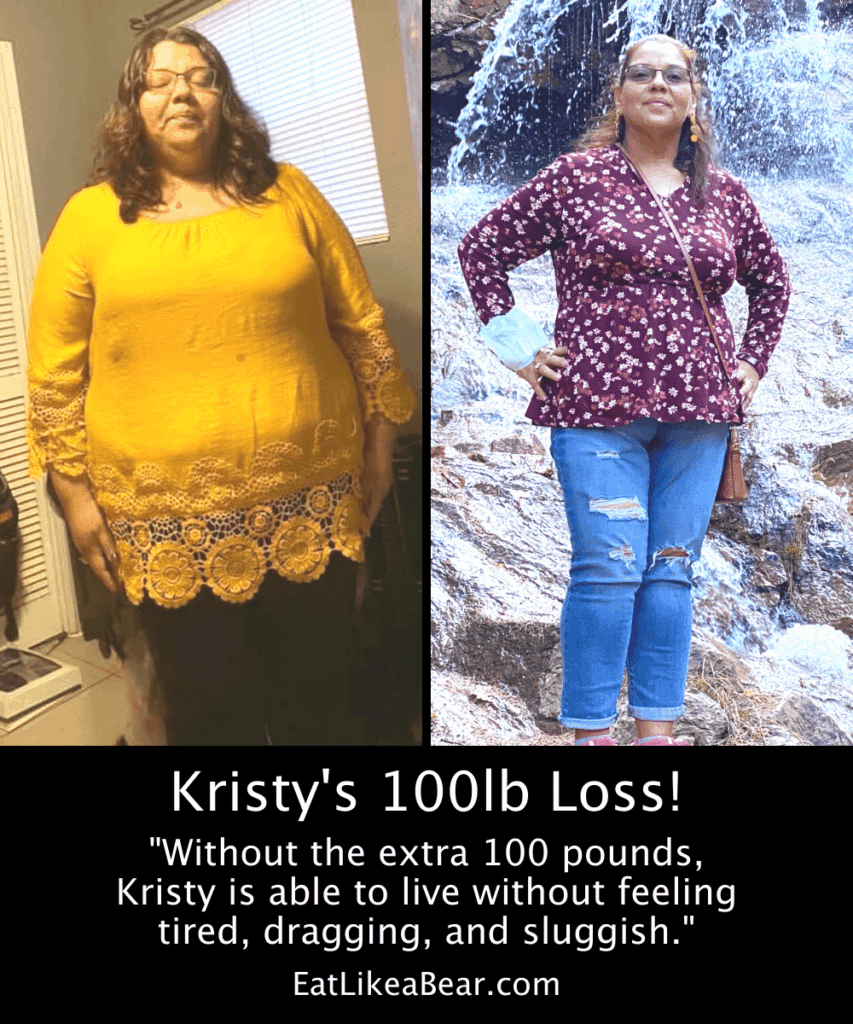 Without the extra 100 pounds, Kristy is able to go on and on without feeling tired, dragging, and sluggish. She can climb stairs, walk long distances and even jog. Likewise, she shares her most poignant non-scale victories: "No more backaches, [no more] tight fitting clothes, [no more] disappointment in choice of clothes. [I am] not as concerned with family inherited diseases, (kidney failure, amputations, and diabetes). I love the ability to connect with so many others needing inspiration and motivation." The community has been a big part of Kristy's amazing journey to health.
Kristy's Advice for Newcomers
Kristy recommends that newcomers:
• Find a focus — one you will never let down.
• Set Goals — Jump right in to exercise, and take measurements.
• Surround yourself with family and friend support and give support to others.
• Be in a group to inspire one another.
How Kristy Inspires Others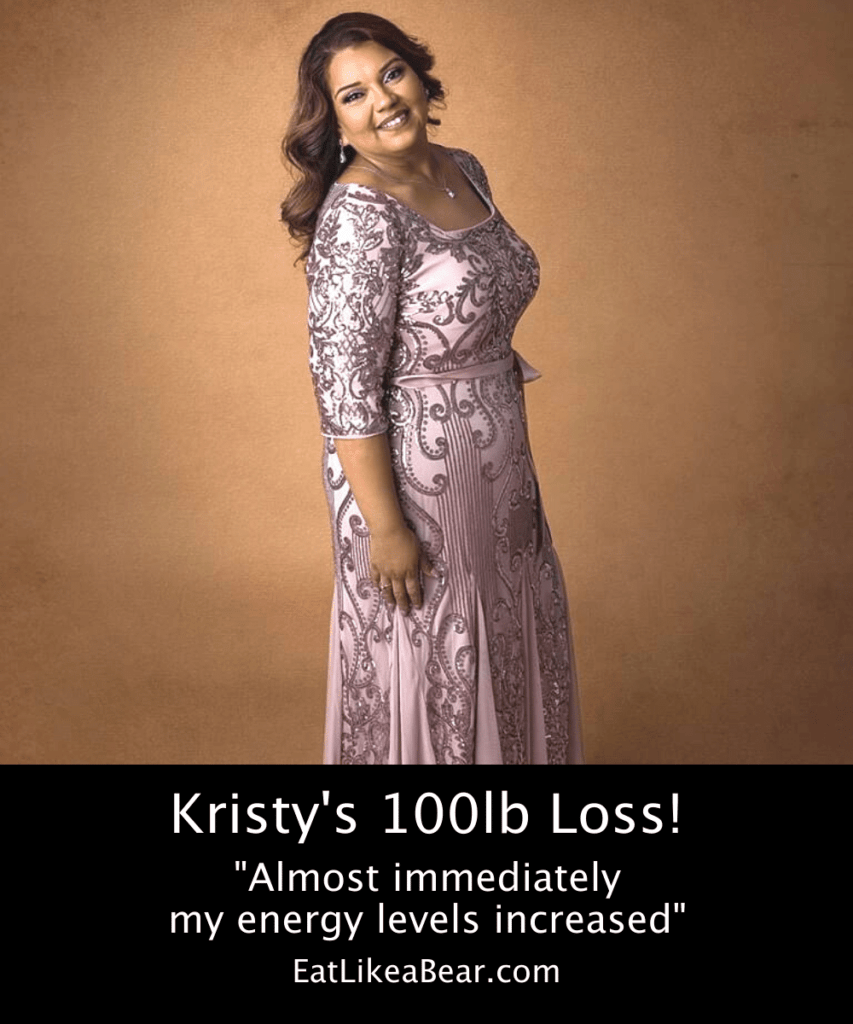 Kristy reflects on how she found Eat Like a Bear and how it has truly changed her life and inspired her to help others:
"If I recall, it popped up on my feed on Facebook around 10/22/2018, and the photo caught my attention. I joined and just sat back and read the information posted, looked at progress pictures, comments etc. occasionally. I do have several family members, friends, new friends, strangers that I have met and inspire, support, inform and guide daily. Whether, it be about fasting, keto, or exercise. I have a personal private Facebook page I created due to the questions I would receive about my weight loss journey. Time For Change is the name of the page. I post my daily journey, along with research, information, motivation and support. I also have started a walking group in town where we meet daily to walk, exercise and jog. We meet in surrounding towns to allow opportunity for new environments and individuals to join in their town. I am a part of a HIIT training class Monday-Friday. The members also meet every two weeks for body measurements, body/facial pictures and we go into Rock's Discount Vitamins & More for Inbody Analysis. I support /inspire several members at their own pace. Lastly, we meet every Sunday for a walk on Shoreline or Harbor Bridge in Corpus Christi , TX., having a Healthy breakfast after. Together we support, inspire and provide detailed information for success in many to join and have a healthy lifestyle. We are all available for text, questions and personal motivation. Everyone has a different goal, plan and outcome. We all need encouragement and support."
Maintenance for Kristy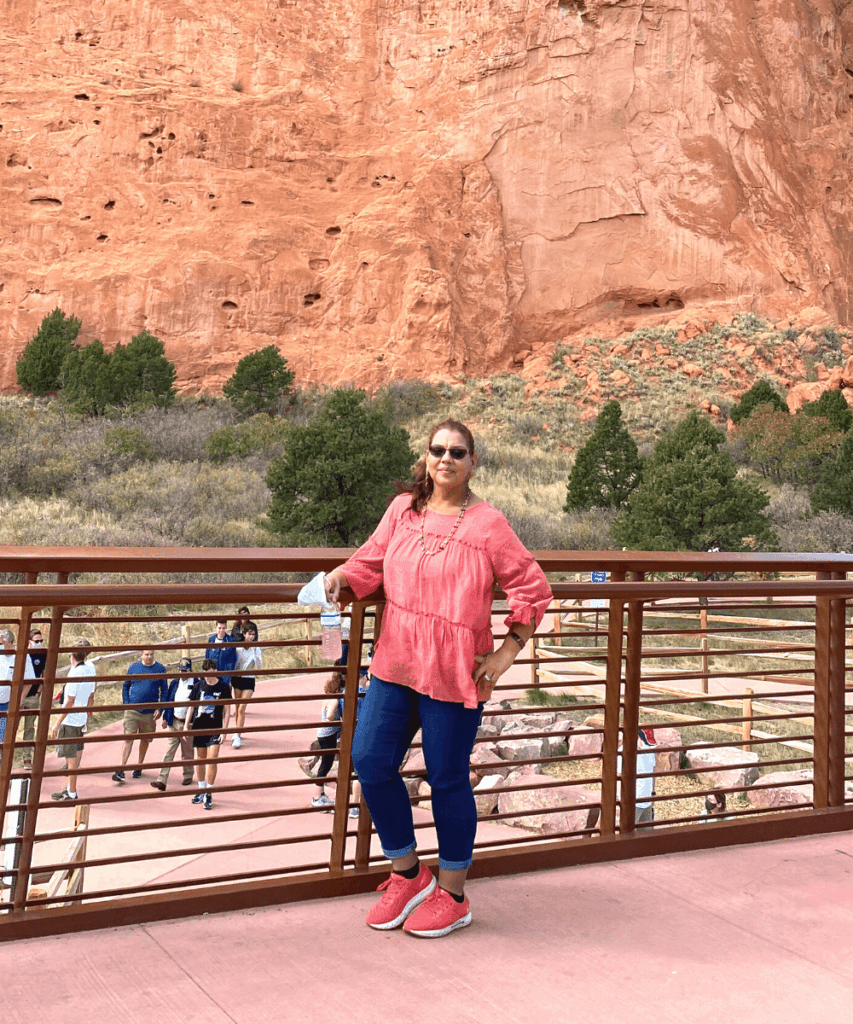 Now that Kristy has reached, and surpassed her goal of being under 200 pounds, she occasionally opens her eating window to include two meals a day. She still stays low carb and does the 23:1 intermittent fasting on most alternate days. Kristy has lost 100 pounds and is 42 pounds away from her dream goal should she continue. But until she does that, Kristy is so thankful to have reached her first big goal of being in "onederland."
Kristy's Final Thoughts
In closing, Kristy reflects on her Eat Like a Bear journey by saying, "During the most difficult times in fasting, I turned to God–reading scripture and praying. I give all glory to God for my unique journey and success/accomplishments. Also, my family/friend support has been amazing. I have definitely learned to be more grateful and humble, while benefiting from the phases in fasting."
We are so proud of your accomplishments, Kristy!