100 People Down 100+ Pounds: The Back Story and Bear 2.0
We've done it!: From a single original weight loss story, 100 people have lost over 100 pounds without the use of surgery, drugs, branded products, or membership or coaching fees, with a meal framework that can be done on food stamps.
We've been counting up to our "century" century mark for months here at Eat Like a Bear!, and we went pretty darn big when we hit that mark: 13 of us surprised our 100th Century Bear at her home near Orlando, Florida. It was challenging logistically, but we did it and we had a great time.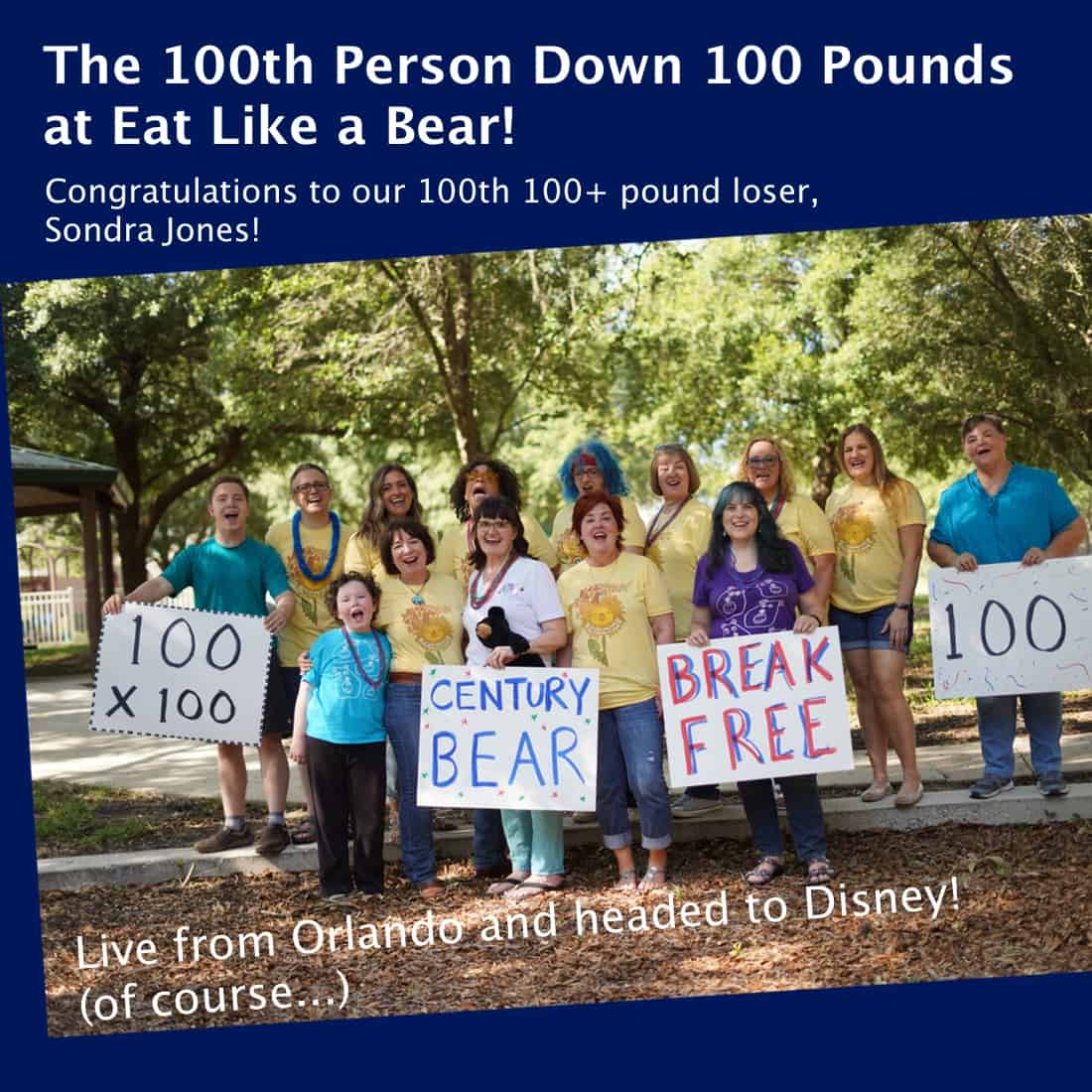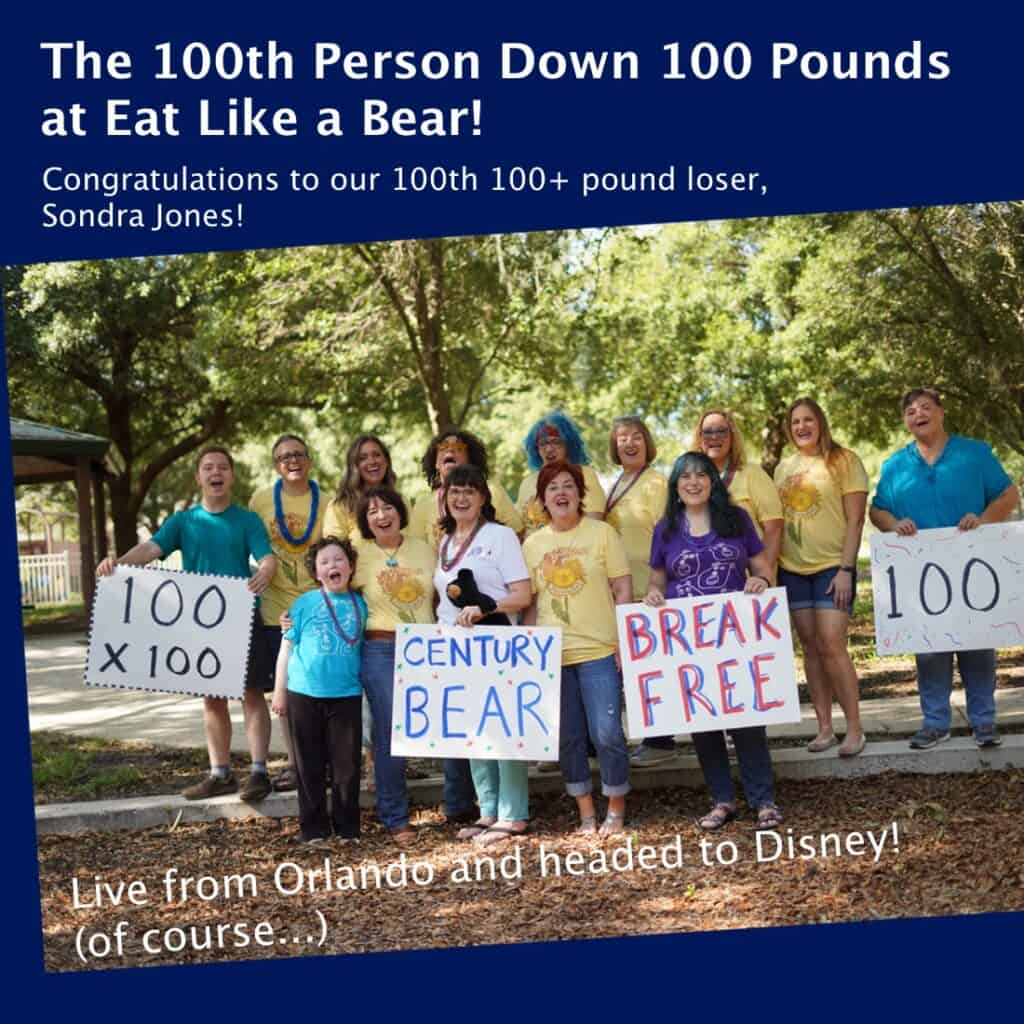 The video of the surprise is now available on the YouTube channel and includes both the surprise moment and the backstory of the whole thing. If you've missed the "3 weeks rewind" on the story, you can start the video at about the 11-minute point here.
We Call Them "Century Bears" (100 pounds+ lost)
Here at Eat Like a Bear! we have many people starting at higher weights and losing life-changing numbers of pounds. Though we have people revitalizing their lives by hitting maintenance weights with losses of 30, 40, and 80 pounds, we have a special designation in our community reserved for people who have lost 100 or more pounds since finding us. They are our "Century Cases," or "Century Bears," marking the 100 or more pounds lost.
We began tracking them on this website in the fall of 2020 and then followed the count with great excitement in April and May 2021 in the run-up to our 100th Century Bear case.
and We Wondered: Where Would the 100th Century Bear Emerge?
We speculated and attempted to project where our 100th Century Bear would emerge. We have a strong presence in small towns in the Midwest of the United States.
That was the smart money: That 13 people would descend on a small town in Missouri, Wisconsin, or Michigan.
We made a map of book buyers to help us in our forecast.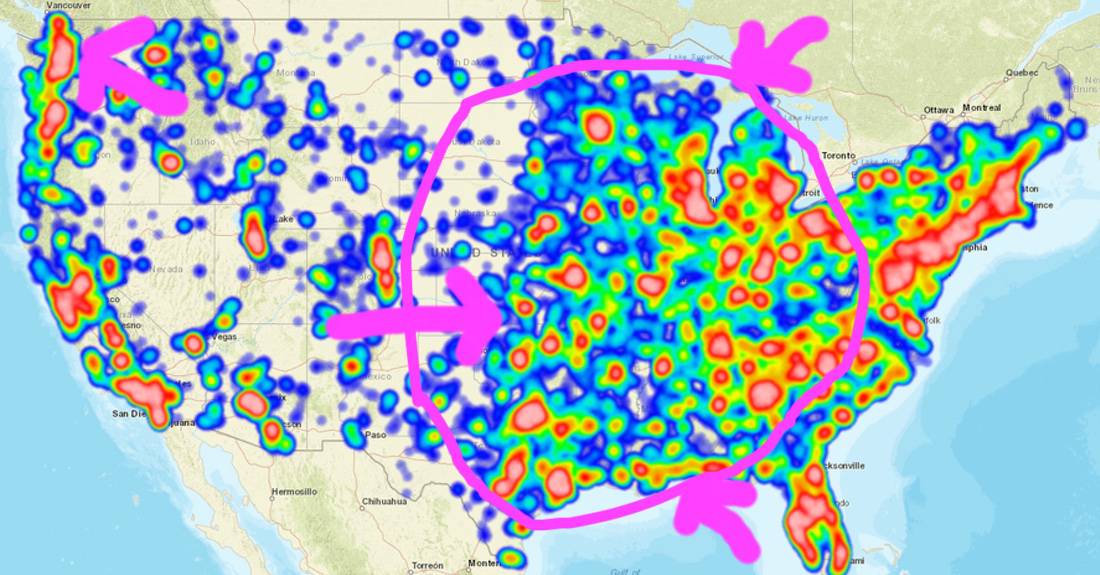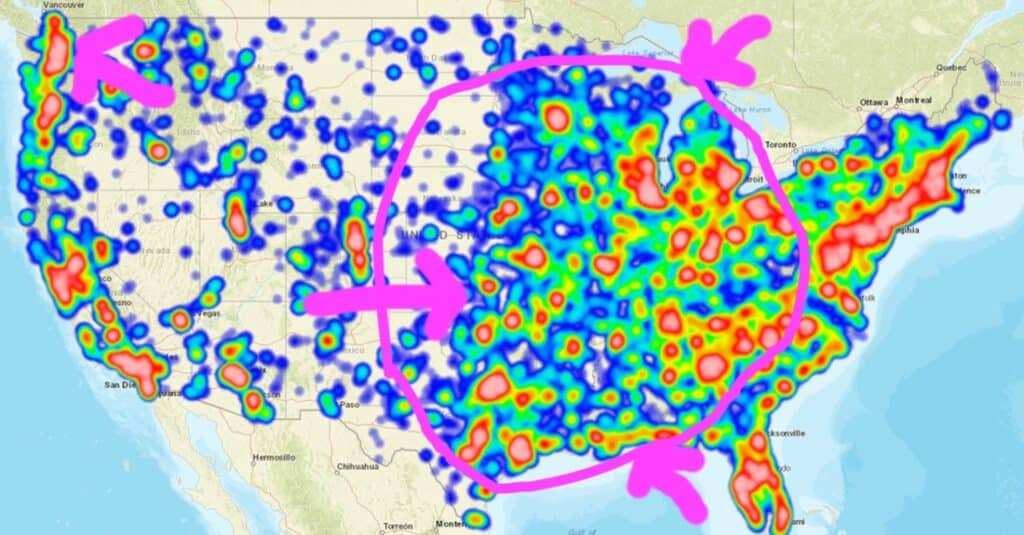 Not once in our forecasts was there any mention of Orlando.
Sure, we have urban people in our community, but we have such a small town/rural bent that no forecast had us on a plane to Orlando or to Florida, in general.
I'll admit that "Orlando" nearly knocked me out of my chair. Really, for the focus here at Eat Like a Bear! to "get out and live," we packed our bags and headed to the home of Walt Disney World to surprise Sondra Jones, an elementary school music teacher and our community's 100th Century Bear.
We really had no choice but to give a nod to Disney with this sequence at about the 6-minute point in the video. (You already know what the sequence is. Yes, we did that.)
We spent the next evening together at Disney Springs, enjoying a great Bearish dinner and live music. I had not been to a concert in a very long time. I do admit that I cried, probably for a whole lot of reasons, but one of those most definitely was "Wow. Look at us here among people listening to an actual band."
(We do have a video in process of our 100th Century Bear, Sondra Jones.)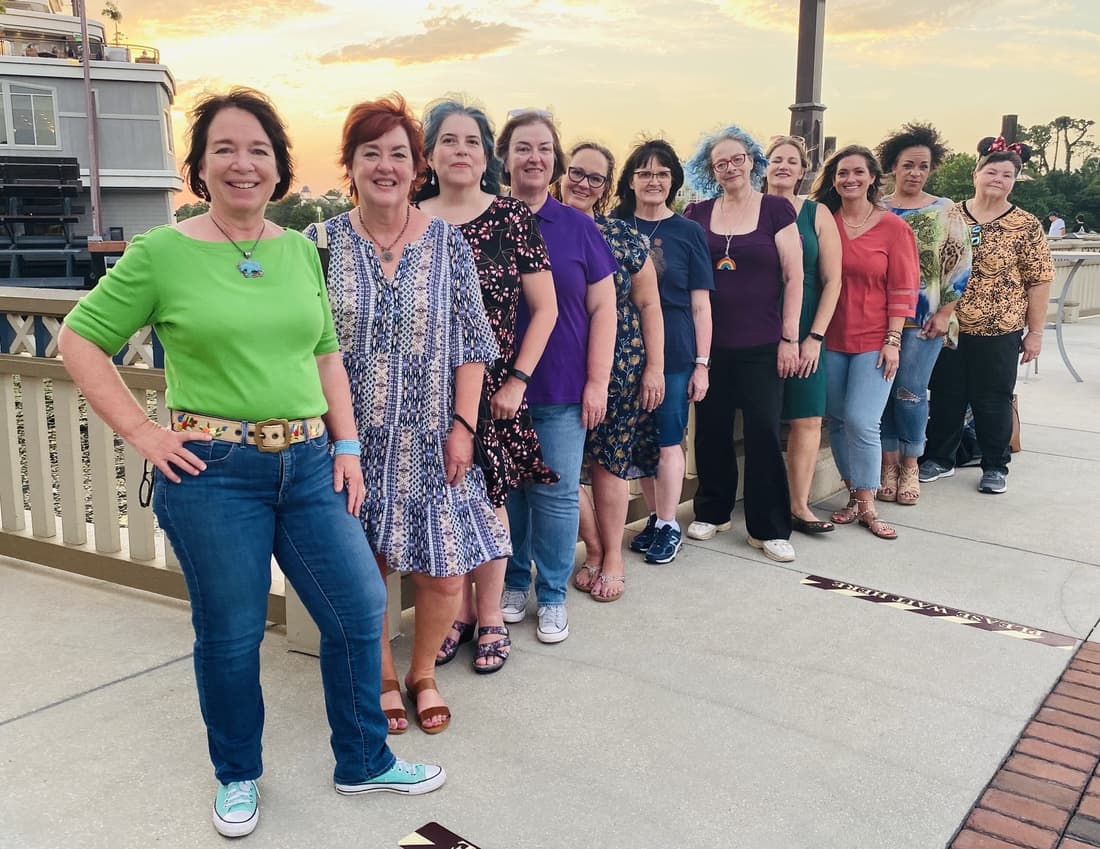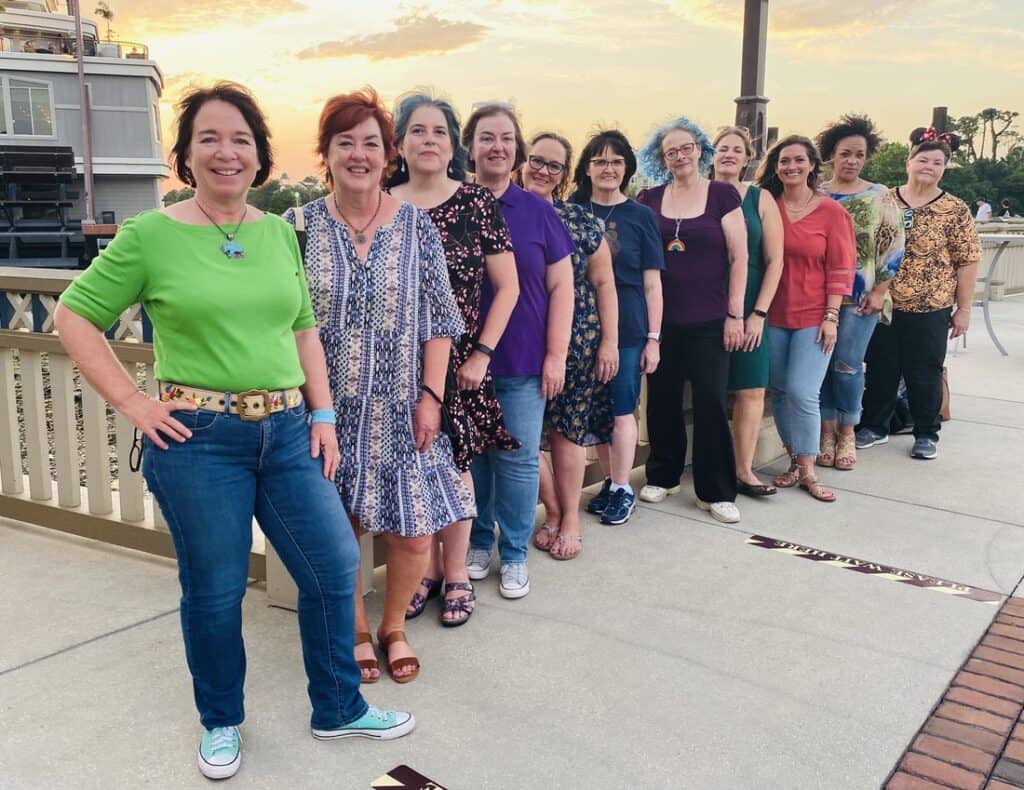 If we're going to show a few photos, I'll just pop in one that is quickly becoming a classic in the Disney Springs collection. We call this the "Sugar Daddy" photo there with one guy prominently in the middle of a bunch of women. Some of you already know him: Sander, a.k.a. the "Eat Like a Bear! Sugar Daddy," (below).
Sander is also my husband and often gets referred to affectionately as "Papa Bear." What most people do not realize is that then the overly-comfortable and most sassy among us (such as Anna Sul, pictured in the photo below at his feet) also call him Daddy.
Come on, ladies! Just because I ran around here for a year calling Sander the "Eat Like a Bear Sugar Daddy" (since we had no revenue and we had to be kept somehow), doesn't really mean y'all should start calling him "Daddy."
(But deep in the category of "who's working whom?," I will add that starting rumors about your husband being your sugar daddy can take you a good long way….)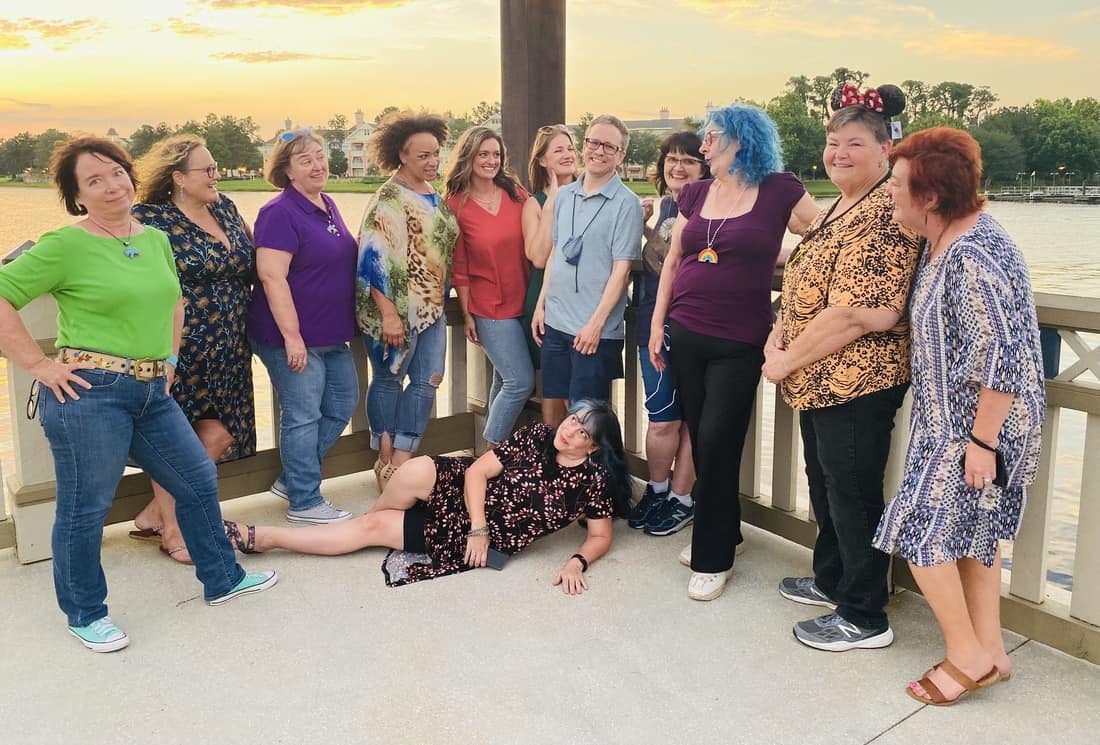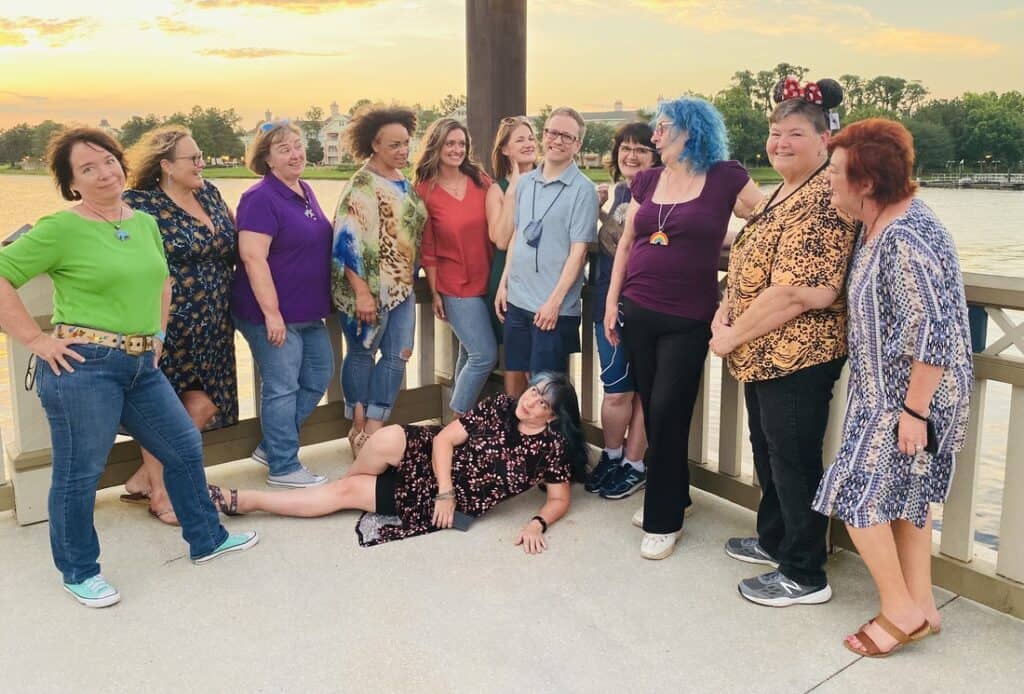 The great news is that Eat Like A Bear! is self-sufficient, not needing to be kept any longer. In fact, it was my mention of all of this in social media in late 2019 that inspired my friend Pat to call and chew me out: "Have you come this far to rely on your husband's income?" (That was a game-changing moment for the revenue here at Eat Like A Bear!)
Counting "Century" Cases is Highly Unusual
Taking a step back on all of this and turning back to the core topic of our century cases, I have yet to find another weight loss community that measures its success in "century cases." If you do a web search for success cases from large platforms, most have losses in the 30-50 pound range. In fact, many of us have been those success cases in the past. I certainly lost over 25 pounds many, many times in my life. Sure, century cases appear on magazine covers all of the time, and it is not that they are rare, but from a community as small and young as ours is, I am proud that we are having such great success.
That said, we're not just about 100+ pound cases. Eat Like a Bear! has thousands of success cases, and I am challenged to fill this website with them. MANY are below 100 pounds lost. I am working hard on profiling more of these cases because I do get the question surprisingly often: "I only have 40 pounds to lose. Will this work for me?"
I am always amazed by this question, and I refer to myself in my typical response: "If it can work for an old, lifelong fat woman, it's sure worth a try!"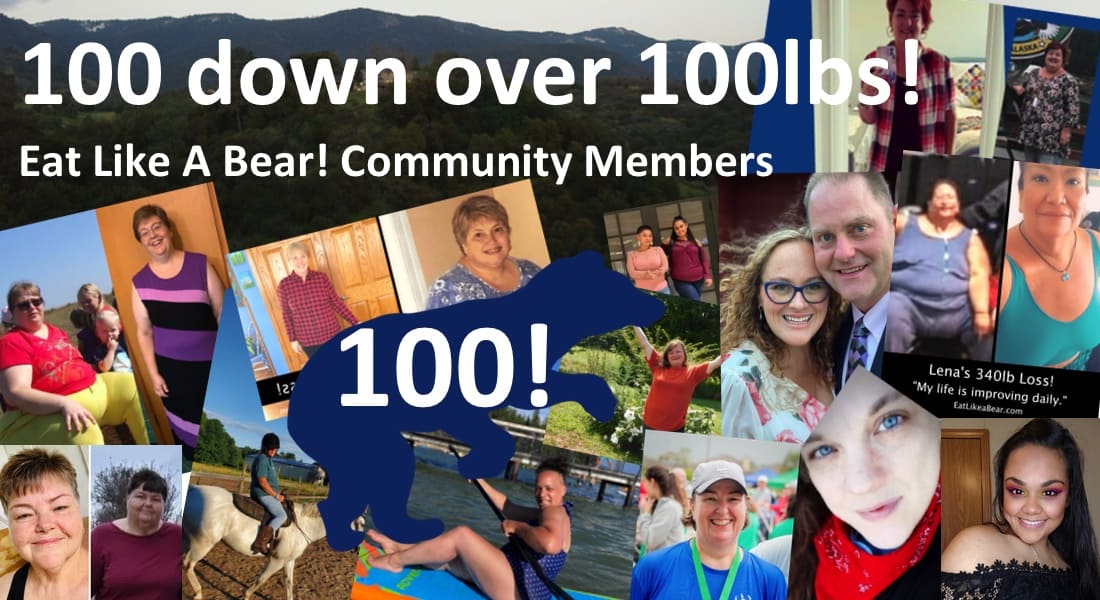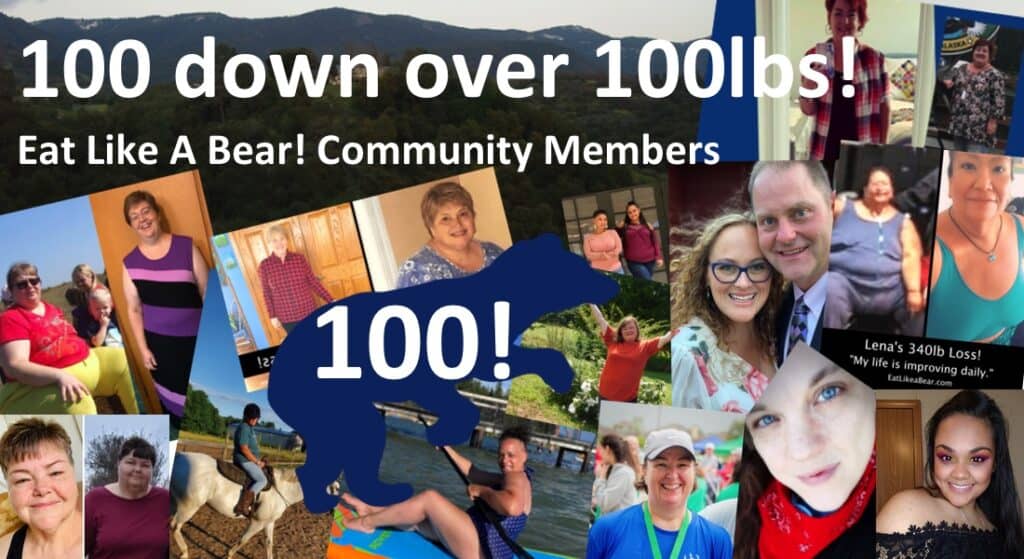 The Eat Like a Bear! Backstory
The backstory on all of this is long and emotional. I retold much of it in daily live videos on YouTube in the run-up to our Century Surprise. You can find it serial-style on the channel, with notable story lines such as "I had planned for someone else to lead this." (Learn who that was, why he may be the number one reason we're all here, and why I'm here instead of him.) The stories are near the beginning of each live video in this playlist:
Notably, the story includes the backstory of the video "A Postcard from Yellowstone." The video did get five million views, but that number of views is not really even noteworthy in social media for a good weight loss story. What is notable about "A Postcard from Yellowstone" is that over half of our Century Bears found my story through this video. The video has also shaped the culture and success of the Eat Like A Bear! community.
Five million views is great.
100 Century Bears (and thousands of other weight loss success cases) is the metric that actually matters.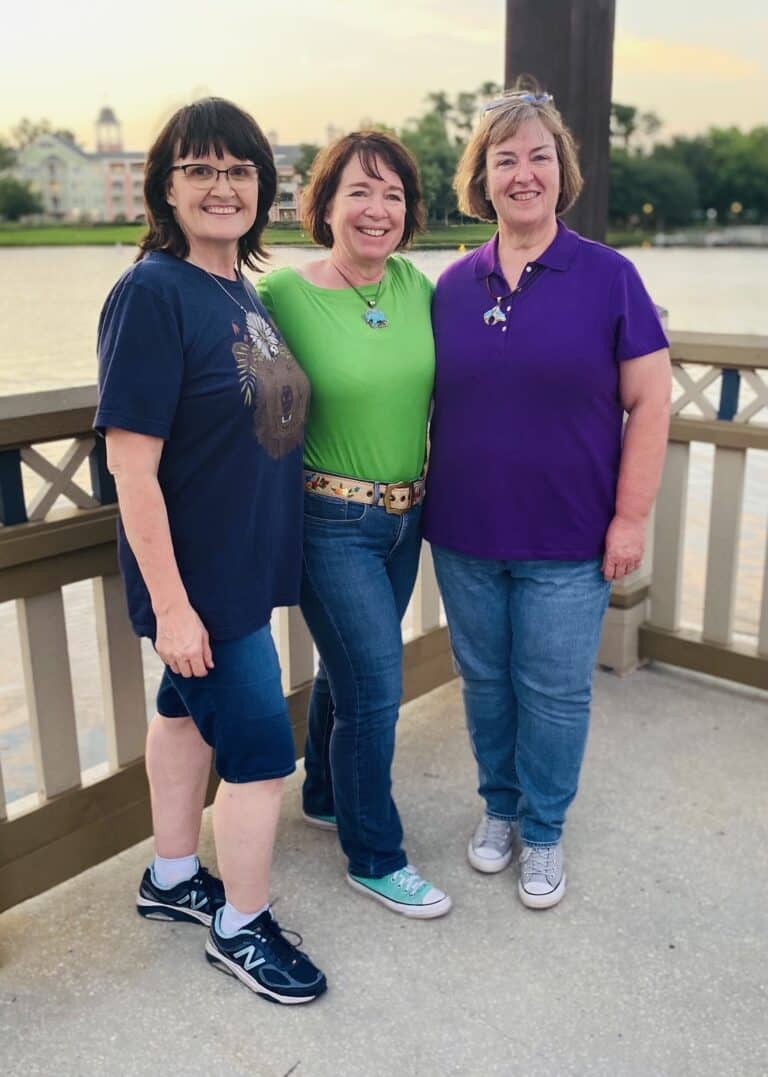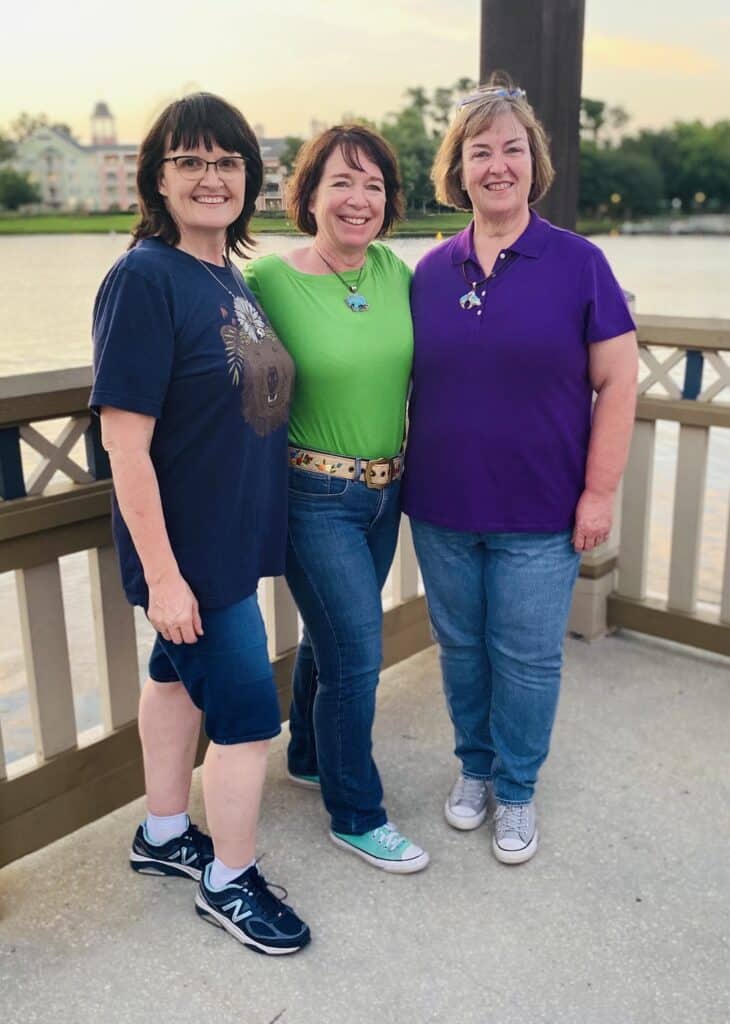 One Story, Many Seeds
Guess what happens when you get to wear jeans with a belt and a tucked-in shirt for the first time since 1985? You tell a friend.
All of what we are seeing here may be as simple as that: What we do works. We tell friends or friends can't help but ask.
And then our friends tell friends.
That is the story four of us recounted to Nicole Gitzke at the television station KGET in Bakersfield, California, a while back (in a story that has not yet been posted). Anna Sul asked me what I had done. Melinda Conley asked Anna. Melinda's mother, Lorrie, joined Melinda. (We all bawled as we spoke with Nicole. We'll let you know when it airs.)
The fact is that our community is rich in stories just like this, and it is my top goal for the second half of 2021 to begin to get these stories told.
"Tell a Friend" Aggregated Becomes "100 Century Bears"
Long before I started paying much attention, perhaps about two years ago now, someone joined the community from Minnesota or Wisconsin (as I recall) and announced, "I heard about you guys in the produce section of the grocery store!"
Who was that person, way up north, in that grocery store? Is that person the reason we now have FIVE Century Bears in Wisconsin?
It's not a ridiculous question.
As we work on adding more stories to this website, more little social clusters of cases are emerging, where one person tells a friend who tells a friend.
Take the little chain of me, Anna, Melinda, and Lorrie, or take this "stranger in a grocery store" incident and then aggregate that over a whole lot of people (and probably a key point that 5 million people saw my video "A Postcard from Yellowstone"), and I offer you a map of Bearland USA.
The "hotter" the spot on the map, the more Eat Like A Bear! community members live in that area. Sorry to people in the rest of the world for being so USA-centric here, but this is the best my data and software can do at the moment.
This map is really the story of how we ended up with 100+ Century Bears in less than three years.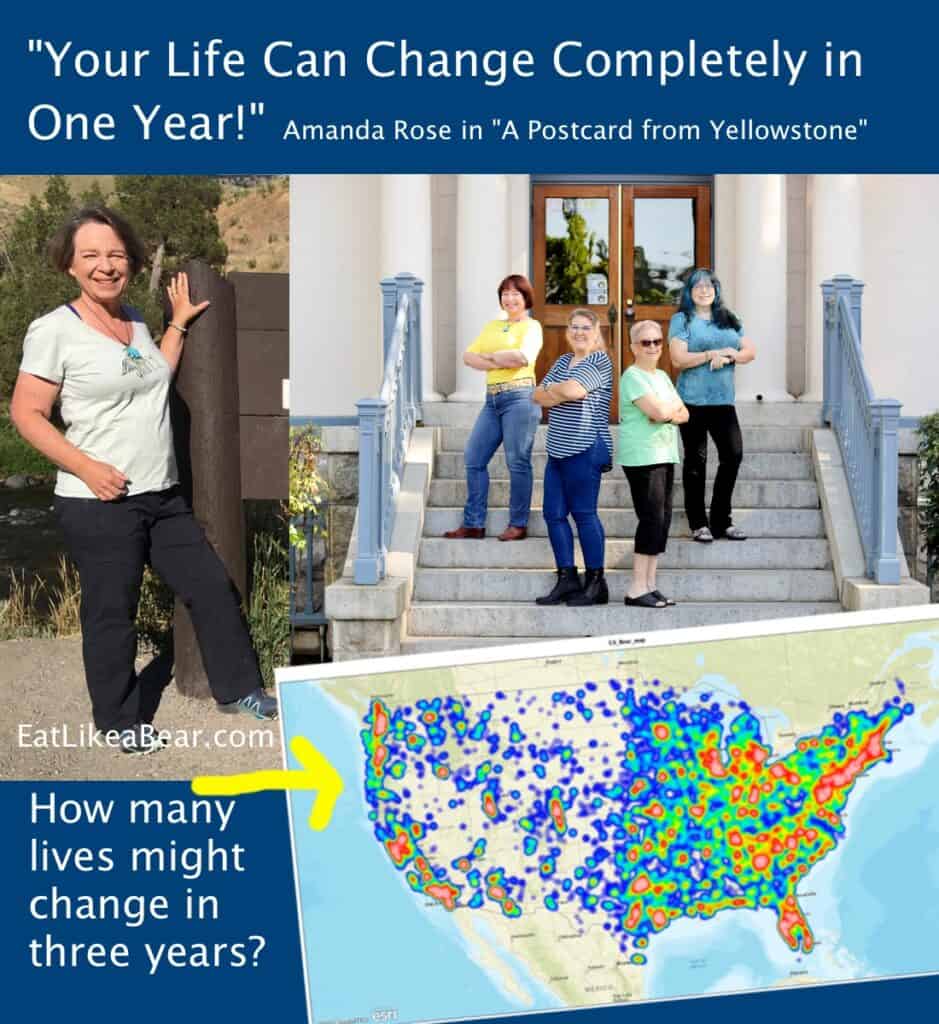 We Need More Success Cases!
You guys: I am a lifelong fat person, and now a whole lot of people are slaying this beast from my one unexpected story. Some of you have found me because your friends or family members found me first. You may end up as a walking billboard yourself, if you are not one already.
The simple fact is that success breeds success.
Seeing friends and family members doing this is the very best way to bring life-changing results to our entire social network: mine and yours.
That is my goal.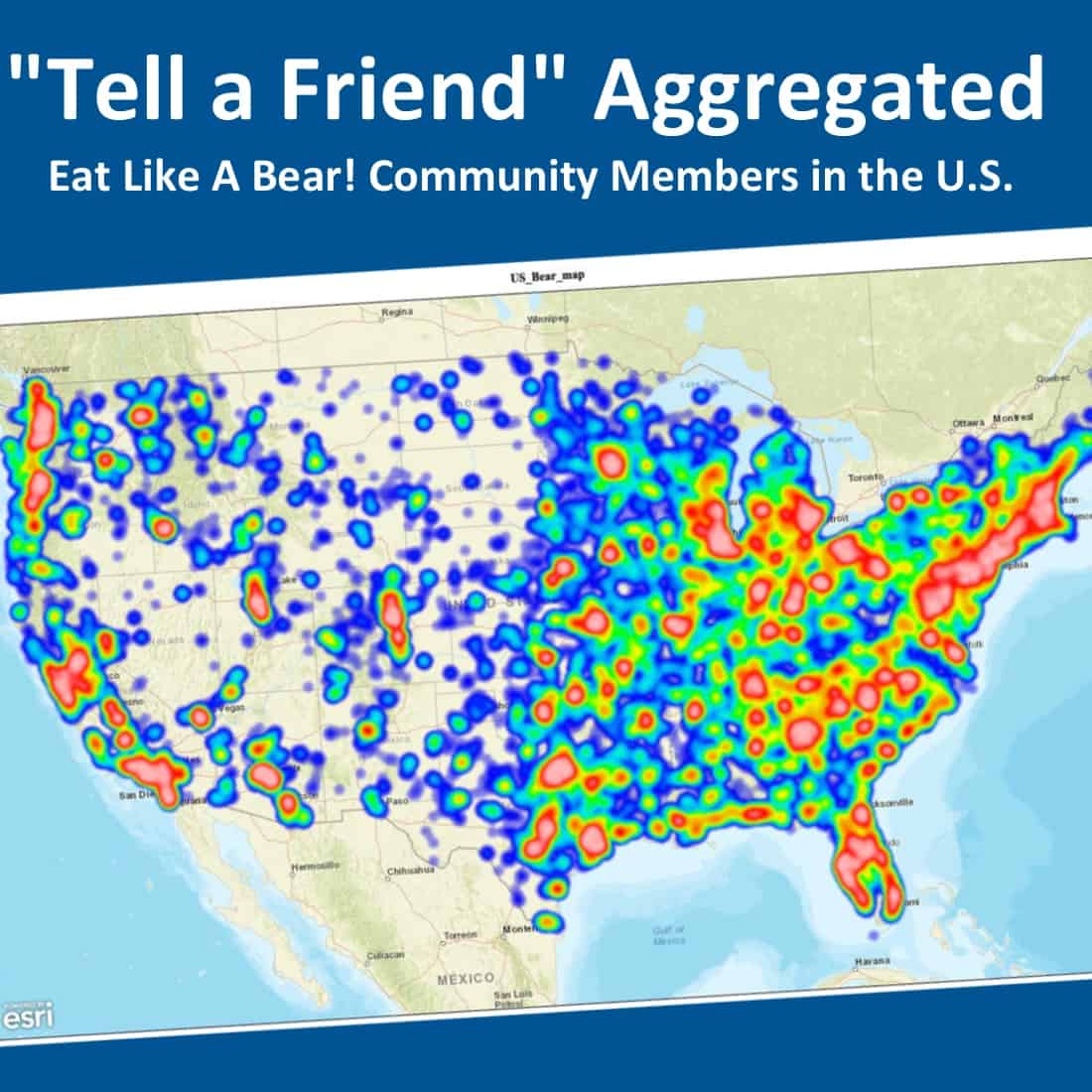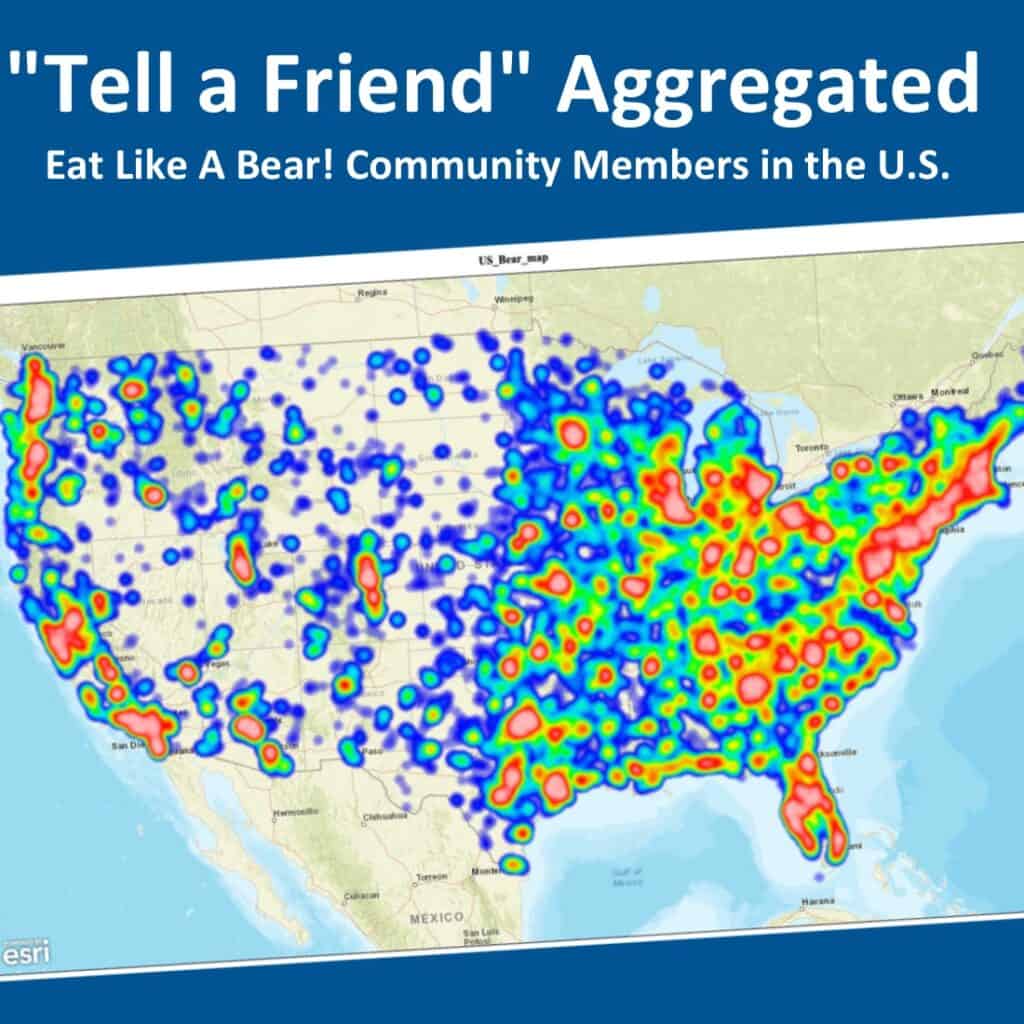 Success Measures: Weight Loss is a Byproduct
In the live video series in which I describe the backstory of Eat Like a Bear!, I recount a story from March 2019 when I attended the natural products trade show in Anaheim, California: ExpoWest. From an experience at that trade show (in a story that really is pretty good, and you can listen to here),
I returned home with a laser-focus on how to spend my time leading the (then very young) Eat Like a Bear! community: I measured all of my time and resources against a key objective: "Would this activity or resource improve the weight loss success rate of members of our community?" If it did not (or if it damaged our success in some way), I gave it no time or room on the platform. To this day, I measure my activities on this metric. (I discuss it in that live video series right here.)
I measured all of my time and resources against a key objective: "Would this activity or resource improve the weight loss success rate of members of our community?"
I describe the revenue model in the live stream as well: I specifically gave up revenue opportunities that I felt impeded weight loss success (e.g., certain brand sponsorships). As the platform grew and I needed revenue to pay bills, I focused on creating premium information content that would both improve our success rate in weight loss and pay our bills at the same time. I expect this approach to revenue generation is a key reason we have seen such success here at Eat Like a Bear!
As added serendipity (or maybe some sort of karma), something crazy happened to me personally as I spent two years focused on developing the premium information content on this website: I stayed trim. In the process of creating content against that yardstick of "Will this content breed success?," Eat Like a Bear's first success case was my own. Those of you who have accessed the psychology content probably have some sense of that already.
I used this community to shine a bright light on the many things that I did to achieve my weight loss and, as an analyst, I was simply able to get a better sense of which of my choices were critical to my success. I used that knowledge to improve my approach to maintenance. I continue to learn every day.
During this process it is so clear to me that my personal success, and the success that I see in the community every day, is about far more than losing a certain number of pounds, and certainly more than losing the coveted 100 pounds and becoming a "Century Bear."
Achieving success in an area of your life that has plagued you is transformative, far less so in your appearance than in your core being.
That is really what we are about here at Eat Like a Bear! You will note our Century t-shirts say "A Century Life." What if we can all just grab onto this opportunity to get out and live our best lives? Weight has impeded many of us from doing so, but it does not have to.
With a bootstrapped diet that can be done on food stamps, there are really no limits to our success.
(I discuss my goals for the community on that live stream right here.)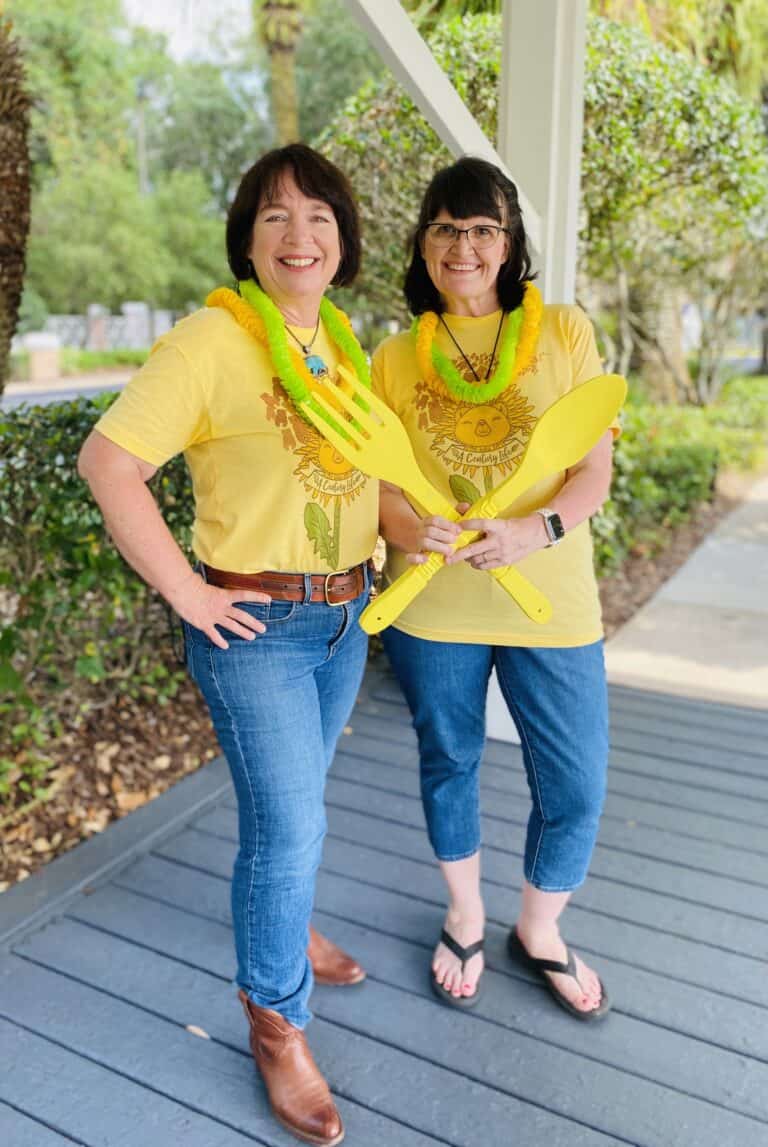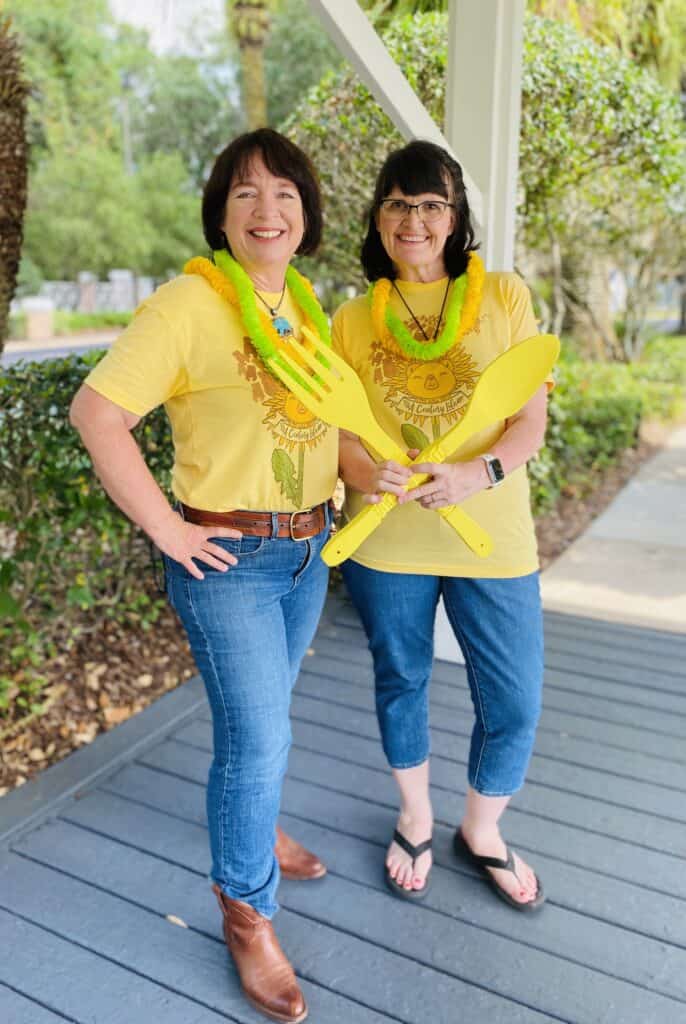 And So We Grow Our Stories, Right Here …
I describe this focus and mission in the live video series because it is important to me that people understand why I am here working on this website and leading the community.
I will admit here, buried way deep down in this post, that I am now working in an industry that I despise fairly deeply. I mention in one of those live stream stories that I have venture capitalist firms circling around because of the weight loss successes emerging from this platform. (Venture capitalists are the guys who want to buy your company so they can make more money.) The core fact is that each of the before/after photos of everyone involved here is worth a good bit of money to marketers selling their weight loss products. The other core fact is that such a use of weight loss photos is a key reason we have all struggled with being fat. Weight loss marketers work to convince us that our solution lies in their product, muddying the key message for weight loss success: The locus of control of weight loss is ourselves.
What if instead using before/after photos to sell weight loss products, we use our stories to grow more stories?
That is exactly my focus, as I hold out my measuring stick: "Will this decision drive people's weight loss success?"
All of that said, you will find me selling learning content here and hopefully even those Century Life t-shirts. Those items pay for this whole expensive operation, but they are also carefully designed and selected against that same measuring stick: Will this activity foster the weight loss success (and the life success) of our community?
And sooooo, we went big on our 100th Century Bear because I do see this as the beginning of something new and powerful here: Eat Like A Bear! is the place with all kinds of great stories. Eat Like A Bear! is already rich in stories, and my top goal is that we get richer still in this key "story" metric. This focus is what I have been calling "Bear 2.0," by chance represented by an elementary school music teacher who lives near Orlando, Florida.