"WALK": My Obesity Is In Remission
My obesity is officially in remission and I use the word "remission" with intent.
How many people toss around the word "cure" and use it as part of their mindset?
Are we ever really "cured" of anything?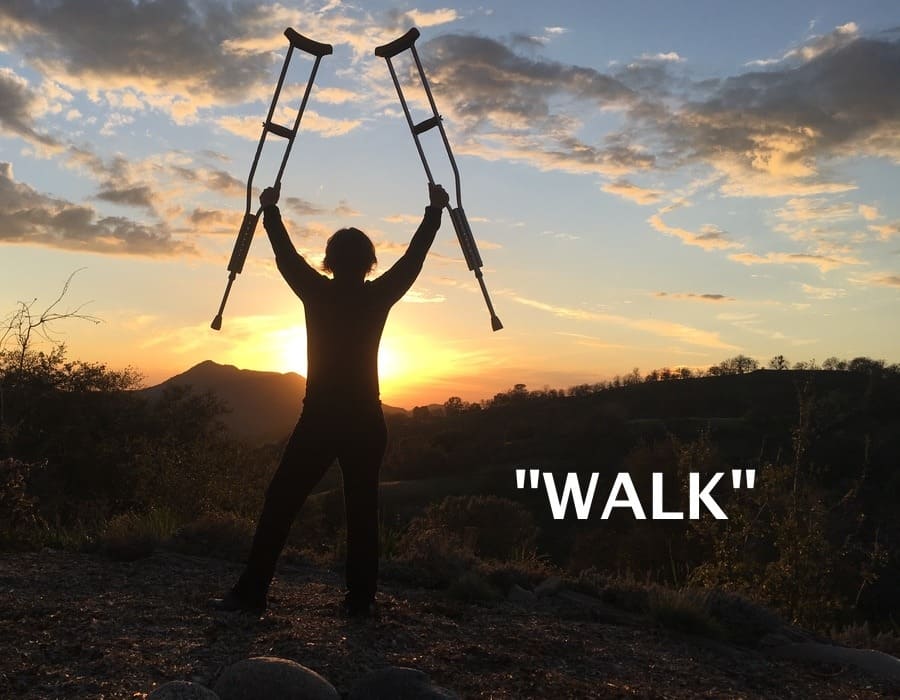 I will never give myself the luxury of thinking I've won.
Nothing major or important likely has a "cure" but we can fight like heck to keep many things in remission, including obesity.
First, why is this important? I think about all of the diets I've been on, especially some of the more relatively successful diets I tried.
I admit that I felt like I had found a solution for a lifetime after my very first low carb diet. The pounds fell off and I thought I could just use it as a tool at will and keep the weight in check.
At that time, I had not appreciated how unsustainable it was for me eat basically meat, eggs, and cheese without getting completely tired of it and choosing not to eat at all or just eating a small bit throughout the day.
So the scale creep continued and I would jump back into various low carb formulas over the years, trying little variations, but I had already gained back the pounds I lost and more. I would have to be super-strict to lose anything and the level of strictness (meat, eggs, cheese) meant that I ate very little, an eating plan that is nutritionally inferior and a metabolism-buster.
It is no wonder I failed again and again and ironic that it began with my arrogance that I had succeeded.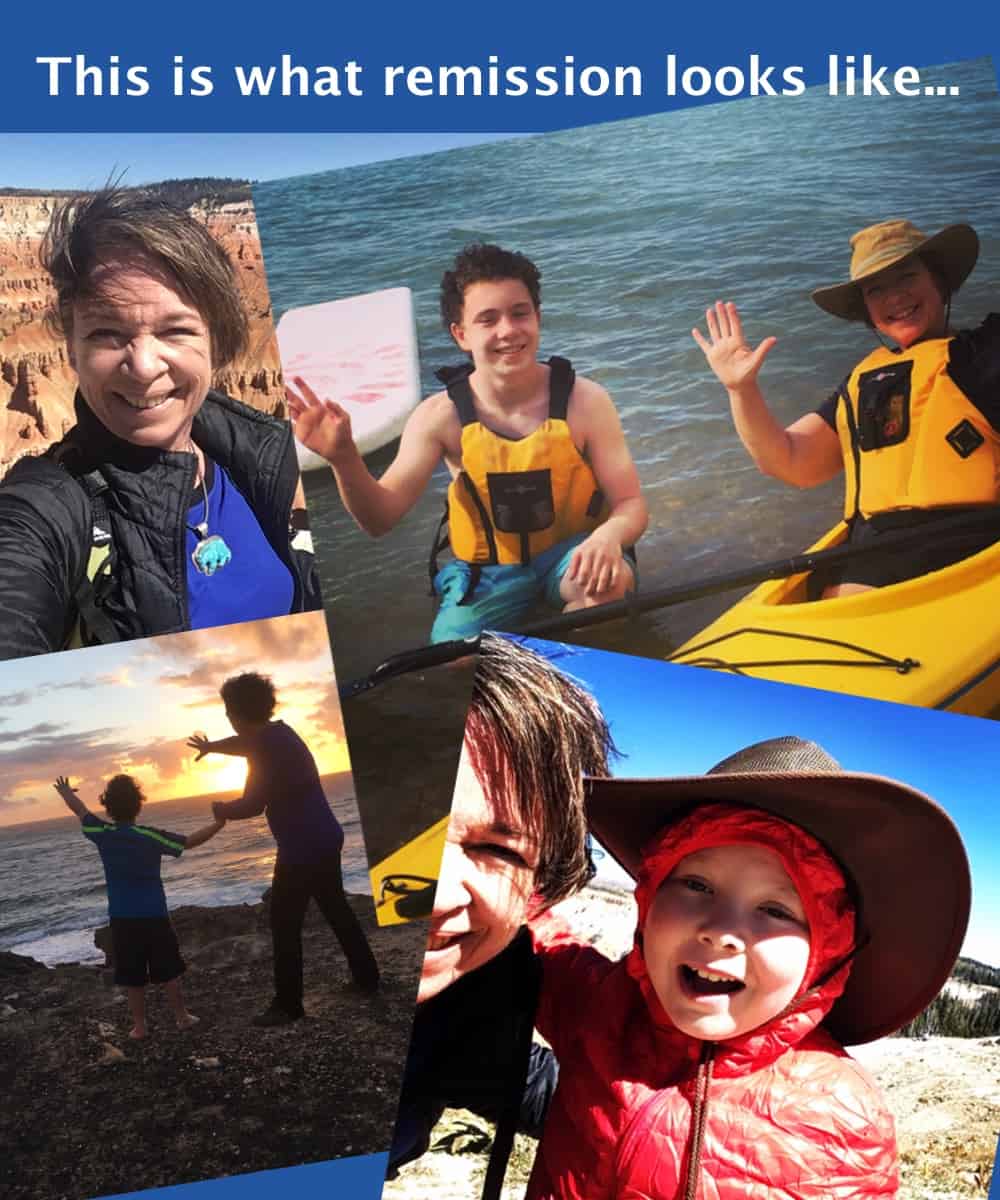 I started a diet in the summer of 2016 and was on it for a day and a half (literally) when I asked myself a question I had not considered before: "How are you going to maintain it *this*time*?"
The question took me by surprise.
How could I have been so naive not to have asked myself this question before?
Worse, I had no plan or solution.
Diets are a lot of work and take a lot of mental energy, so too does pondering how you are actually going to maintain your weight when you have spent decades failing at that question.
I stopped the diet and decided to spend six months examining my maintenance plan.
I told myself that as I identified important elements of maintenance, I would try to integrate them in my life in these six months so that I would be better positioned for success in the future. It was an important mental break-through for me and one that I suspect serves me well to this day.
Really, it is so obvious that it borders on trite: If we cannot maintain the weight, the diet really wasn't a success after all.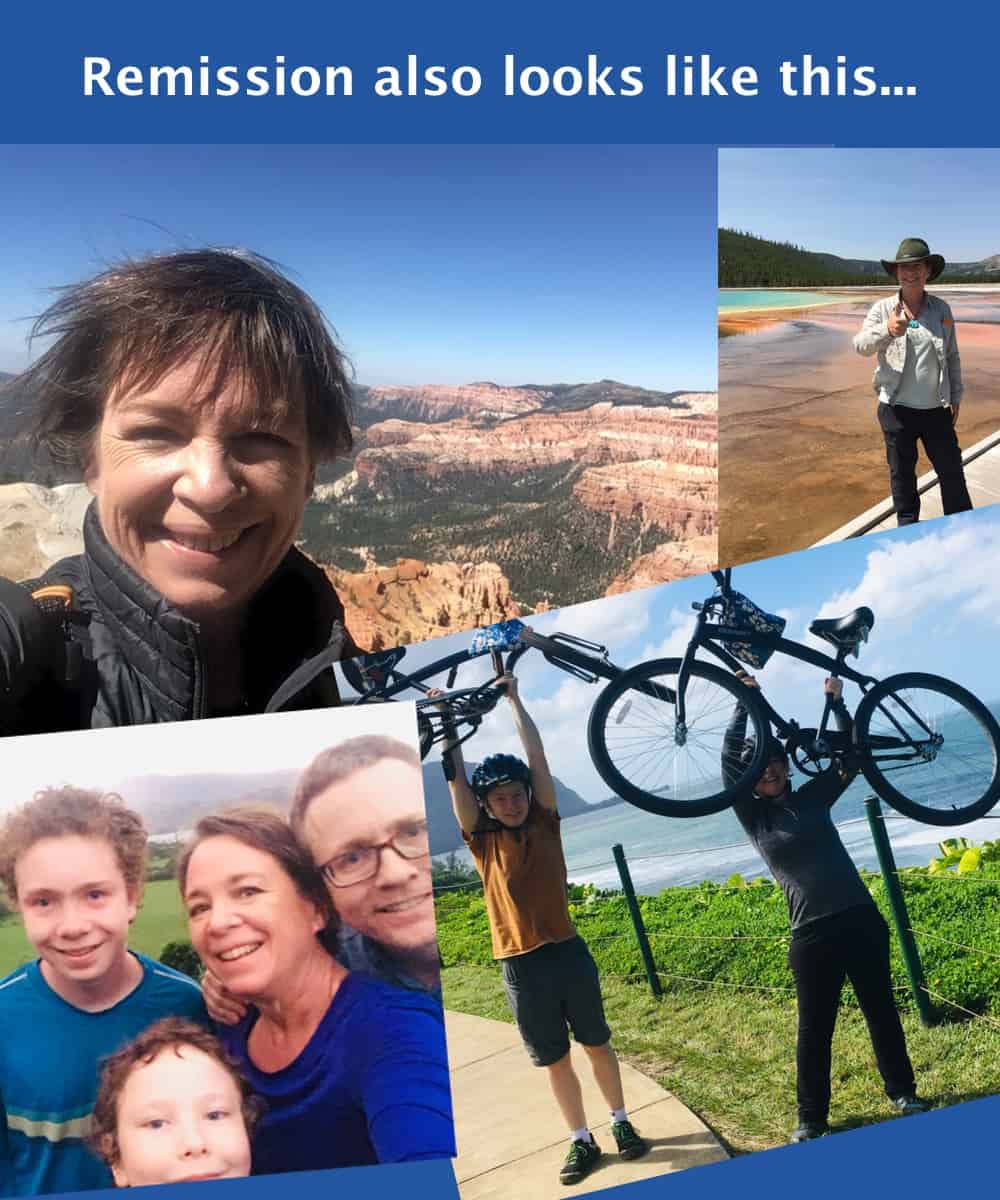 This is where I would love to provide all of the wisdom that I gathered in those six months and lay out the maintenance plan that is going to change lives.
However, what actually happened is that I did get out and worked on the goal.
I started hiking with my sons. We took a trip to Utah where I hobbled on a trail at Cedar Breaks and was confused for my sons' grandma. (I am an older mom but really…)
We visited Sedona and I huffed and puffed partway up a few trails, attempting to start a new hiking phase of life.
By winter, we would continue our hiking adventures in the warm climate of Palm Springs.
It would be in Palm Springs on December 18, 2016, my son's 8th birthday, that I would fall and injure my knee so badly, landing me on a couch for months pondering my plight and feeling the desperation well up within me.
I had been so focused on integrating hiking with my family into my routine and instead I found myself barely able to hobble from bed to couch.
I found a powerful motivator on that couch, one that propelled me here and one I reflect on daily in my maintenance phase.
That motivator is also called "desperation" and I reflect on these questions even now:
How can I get out with my sons and live life if I can't lift myself off a couch?
If my state is this bad at 48 years old, how difficult will things be at 60? 70? 80? Will I even live that long?
If I manage to live that long, who is going to help me get off the couch to take care of myself?
Will I ask that help of my sons, the sons I can no longer get out and hike with?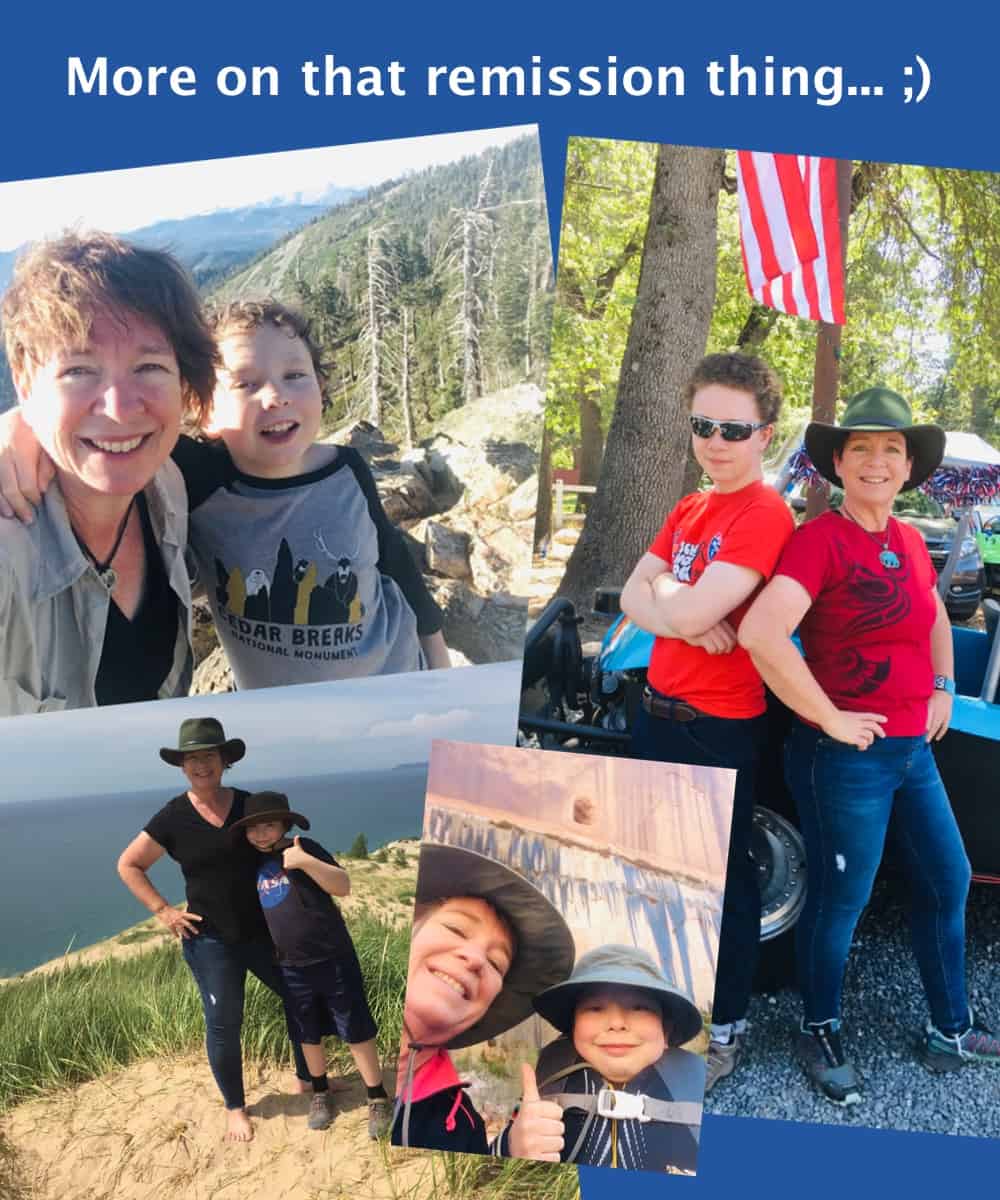 That desperation led me to be approved for bariatric surgery because it was a tool that I had not tried and it had a reasonable success rate, at least a better success rate than I personally had (obviously, its success rate was higher than my personal rate of "zero").
I remember the desperation of those days. It was primal. A friend asked if I was concerned about the long-term digestive effects of my planned bariatric surgery.
I responded: "It doesn't matter. I would easily give up 10 years of my life this minute if I could walk with my sons."
My desperation was deep and painful and propelled me into a blind leap of faith that ultimately led to to this spot, no longer even qualifying for the surgery. All of that is such a long story but I want to focus here on the maintenance issue.
I keep a simple daily journal now and write down some words that keep me focused on a day-to-day basis. Of all of the words that may land in the journal, there is one word that I write every single day:
WALK
If someone finds the journal some day in some sort of time capsule, tucked under the stairway and half eaten by rodents, they would likely say:
"She tried to set a daily goal to walk for exercise. Maybe she was trying to burn 500 calories a day or build some lean muscle mass."
I live in a remote mountain area of California and can walk right out of my door and grab a 2-mile walk with a 400-foot elevation gain. It's a great structure for me and helps me with my maintenance plan.
The word in the daily journal does help me remember to get out and walk on that day.
A personal trainer would probably have me write just such a journal entry for such a goal. It's not a bad idea but it's not why I write the word every day.
The word "WALK" in my journal is not short-form for "Get out and walk on the road today to burn 500 calories," it really is short form for this:
"Never forget that you couldn't walk, and now you can."
In the midst of the weight loss itself, the point hit home even more when my dad developed a septic staph infection in his foot. Somehow, he lived to tell of it at 78 years old, but it affected his whole body so completely that he found himself in rehab unable to roll over in bed.
He needed help to move at all and his case was simply more difficult because of his extra pounds.
I knew it.
He knew it.
He would tell you all about it himself, so I don't feel like I am outing him here. Seeing his situation reinforced in me that keyword: "WALK."
My dad and I, 29 years apart, found our maintenance motivation in the same year following the same theme:
WALK
My dad's own desperation was far greater than mine.
Over about 3 months, my dad progressed from rolling over to getting out of bed assisted to walking assisted.
He can now walk completely unassisted.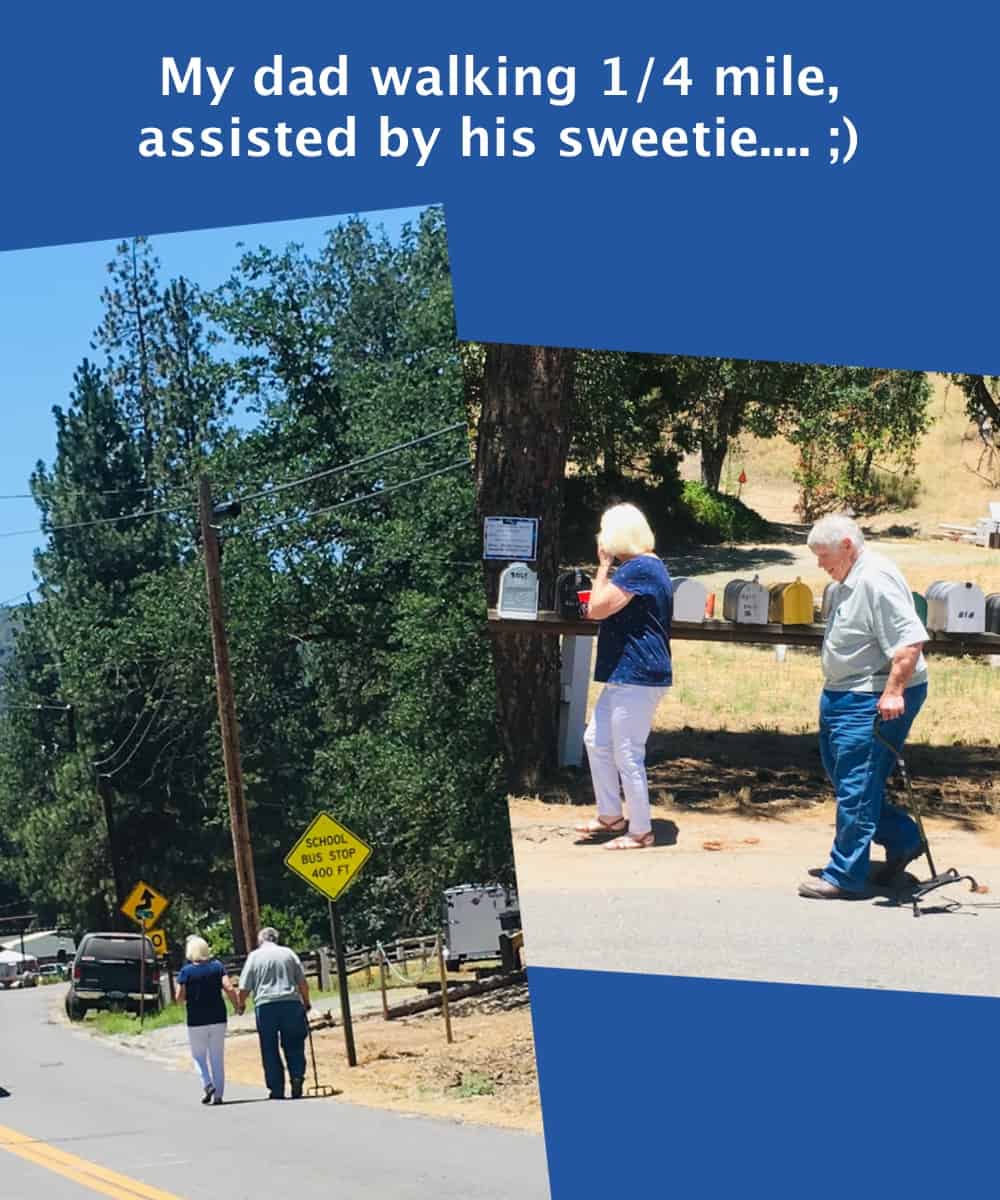 By all standards, he progressed rapidly and successfully. He is a rehabilitation success story and he found his motivation in that hospital bed.
About six months out of rehab, my dad watched my video A Postcard from Yellowstone on Facebook and asked:
"Do you really think this one meal thing you do is the key?"
(I had been telling him that for months so I had to hold back a laugh.)
He started that day and I left the following morning on a hiking trip with my sons.
I saw my dad 10 days later and 7 pounds lighter. He was like a kid: "I actually lost weight eating a big meal a day!!!!"
I giggled. It's crazy, I know.
"Yes dad, it's ridiculous that it took us all of these years to get to this moment."
As long as I've known my dad, he has fought to get down to 265 pounds. He is currently walking around at 235 pounds.
I always fought to get to 170. I am hiking at 140, down from 280.
I write the word "WALK" in my journal daily.
I don't think my dad keeps a daily journal, but I wonder if you have a walker, two canes, and a shower chair in your storage if you really need to write down the word "WALK" daily.
I expect not.
(I caught him a year or so ago walking about a quarter of a mile, down our mountain road. He can walk unassisted now, but for that quarter mile he was assisted on one side with a cane and on the other with his wife, who also happens to be his high school sweetheart…)
After years of reflecting on that question I asked of myself: "How are you going to maintain it *this*time*?"
My answer boils down to one word: WALK
Will this one-word reminder of my darkest moment be sufficient for my maintenance success?
Emphatically no.
The minute I think I have tackled it is the beginning of landing back on the couch.
My obesity is in remission.
Consider me a maintenance success when I am decades older, dying of some natural cause unrelated to obesity, after having walked to my own bed.