A Postcard from Oildale: A Tribute to Washboards, Bologna Sandwiches, Aunts, and The Hag
The Kern River flows through all of Bakersfield today and so I post this for you, March 27, 2019.
---
I stood here over looking the Forks of the Kern River where the North and South Fork come together to form the notorious and awe-inspiring "Killer Kern," a rough river that takes lives every year.
I was finishing a 5 mile hike when I took this photo, a hike I had attempted two years before.
On my previous trip, I walked less than a mile, carrying a 140 pound pack on my body, also known as "extra body fat."
But this day, I was down 140 pounds, weighing in at half my previous size.
The 5 miles were easy on this day despite the 2000 foot elevation climb. I let out neither a huff nor a puff. It was pretty crazy, really.
I stood on the ridge gazing at the river and realized that the goal I set for myself one June morning of 2016 was far too small.
On that early June morning in 2016, I drove from Bakersfield, California into Oildale, a north side section of Bakersfield. I drove on the old Highway 99, crossing the Kern River, notorious for its killing currents, taking multiple lives each summer of swimmers unfamiliar with its wild ways.
This day, the river bed surprised me: water was flowing where there is usually a dry sandy river bottom due to water storage in the large dam upstream.
My eyes swelled as the river came into view or, I should say: "my eyes swelled again."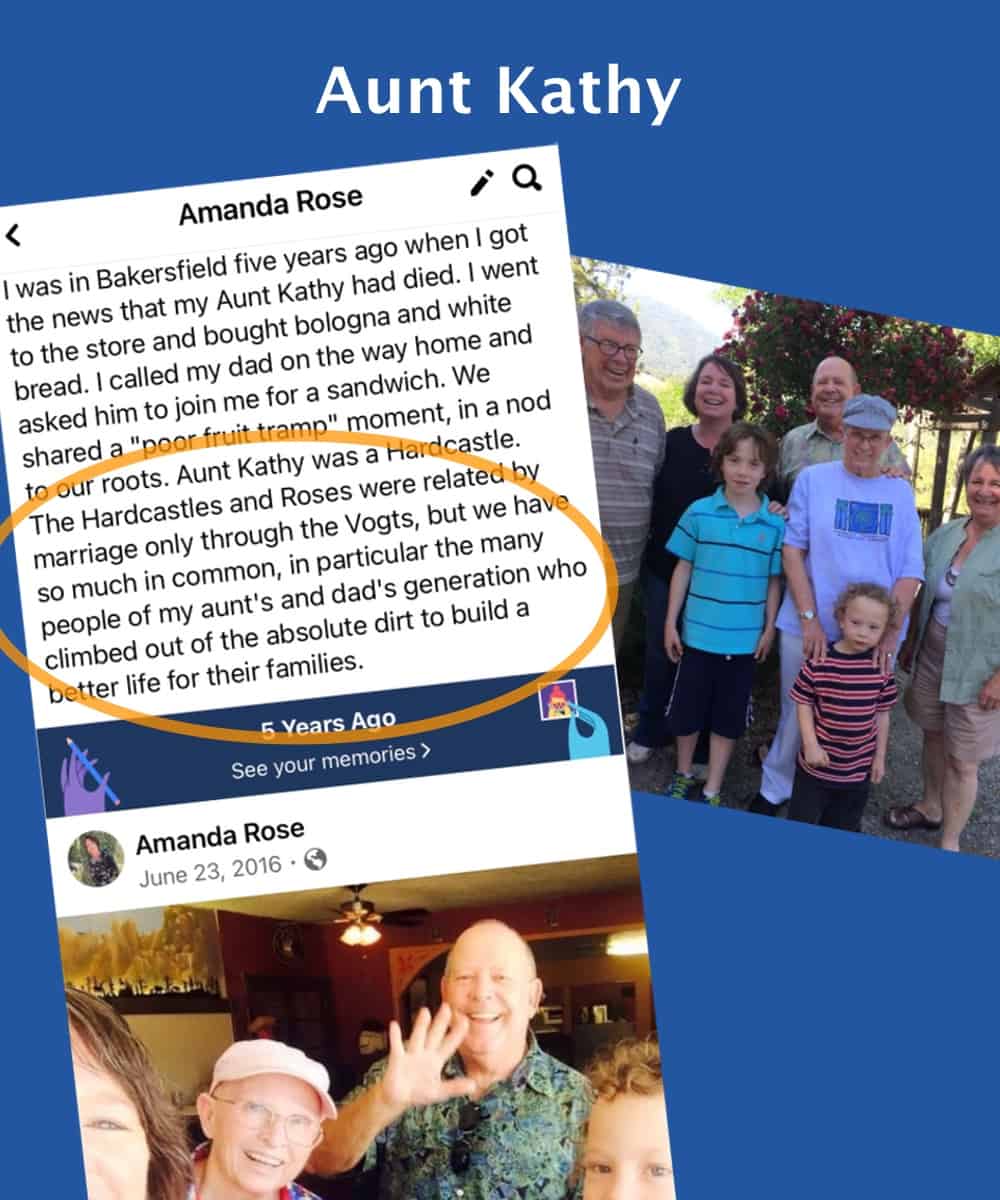 Just 15 minutes before, I had received the phone call I had been dreading.
Aunt Kathy was gone and I would not be able to see her again.
I had seen her so little these last few years as she went through her cancer treatments and the end had come.
From that deep pit of grief, I was stirred deeply by the water flowing flowing through Bakersfield, right there at Oildale.
The Kern River, especially there on the Old Highway 99, is an important symbol that many may not remember, especially now as the water gets captured miles above at Lake Isabella.
This stretch of the Kern River has been a stark social boundary among the white populations of Bakersfield. The poor, white farm worker "Dust Bowl Okies" lived to the north of the river in Oildale. The more established whites lived to the south.
Dust Bowl Okies were poor white farm workers who migrated to California from various states during the Dust Bowl of the 1930s. Despite the name that stuck in California, most Dust Bowl Okies were not from Oklahoma at all.
Money, opportunity, the Killer Kern River, and, perhaps, most notably, sheer desperation separated the white populations of Bakersfield.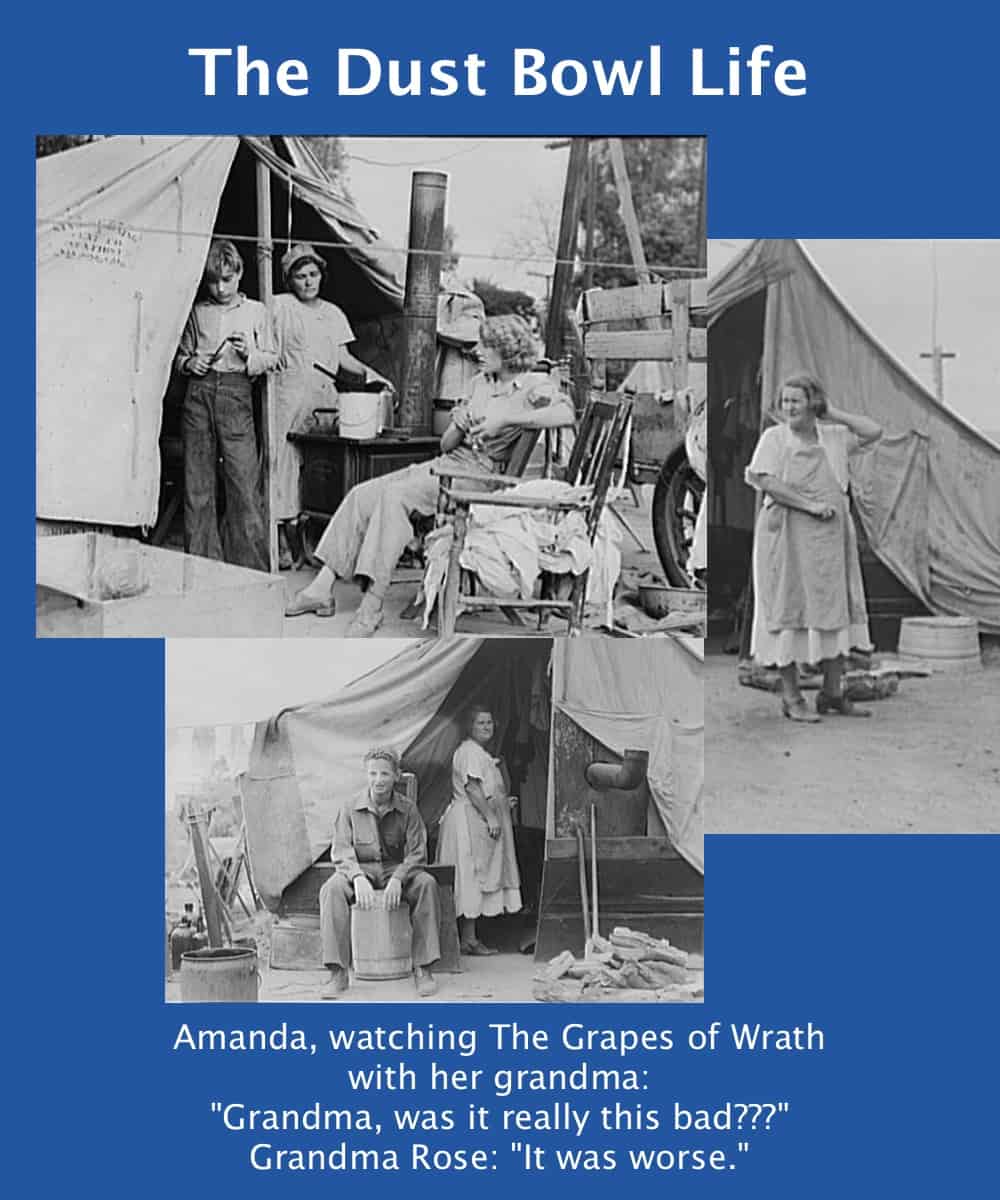 Famous white people come from the Dust Bowl Okie lineage: country music legends Merle Haggard and Buck Owens, my dad, and my Aunt Kathy.
Merle Haggard's rough upbringing in a railroad car and his prison time is the stuff of legends.
My own father's family lived their early days in a tent in a shanty town on the Sacramento River. They then leveled up into a travel trailer and, many years later, to a camp that had a coin laundry machine.
It was 1950 and my grandma would no longer need a washboard for laundry.
The Dust Bowl Okies are chronicled in John Steinbeck's Grapes of Wrath and, notably, in Merle Haggard's song "Kern River."
Merle Haggard passed two months before Aunt Kathy. The river had run very little that year, but it was running one June day in 2016.
On that sad but poignant day, I drove north over the bridge, the bridge that long separated the white economic classes of Bakersfield.
I stopped at an Oildale supermarket and purchased one package of bologna, a loaf of cheap white bread, and some mayonnaise.
I called my dad: "I will be home in an hour if you would like to stop by for a bologna sandwich."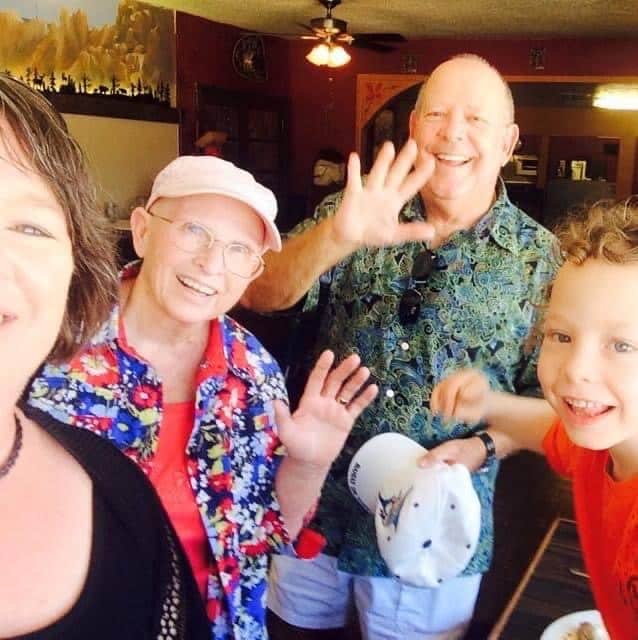 On cue an hour or so later, my dad and I dined on Oildale bologna sandwiches. He never did ask why I was eating a bologna sandwich for the first time since about 1983. He understood well.
A bologna sandwich on white bread is Dust Bowl Okie comfort food.
Some Okies might have mustard and some might have Kraft processed cheese slices on their sandwiches. All of us would have bologna and white bread, preferably Wonder Bread and, likely, extra mayonnaise.
You could get real fancy and fry the bologna in bacon fat that your mama or grandma kept in a coffee can on the stove top.
That was the life and it really was a good part of life.
Do not feel sorry for a Dustbowler with a bologna sandwich.
As the bologna digested and the day progressed, I thought about the water in the Kern River on that morning. I listened to the Merle Haggard song about 700 times, with Haggard's reference to the head waters near Mt. Whitney, and started asking my teenage son about the headwaters of the Kern:
Where exactly does the river start?
I became determined to visit those head waters.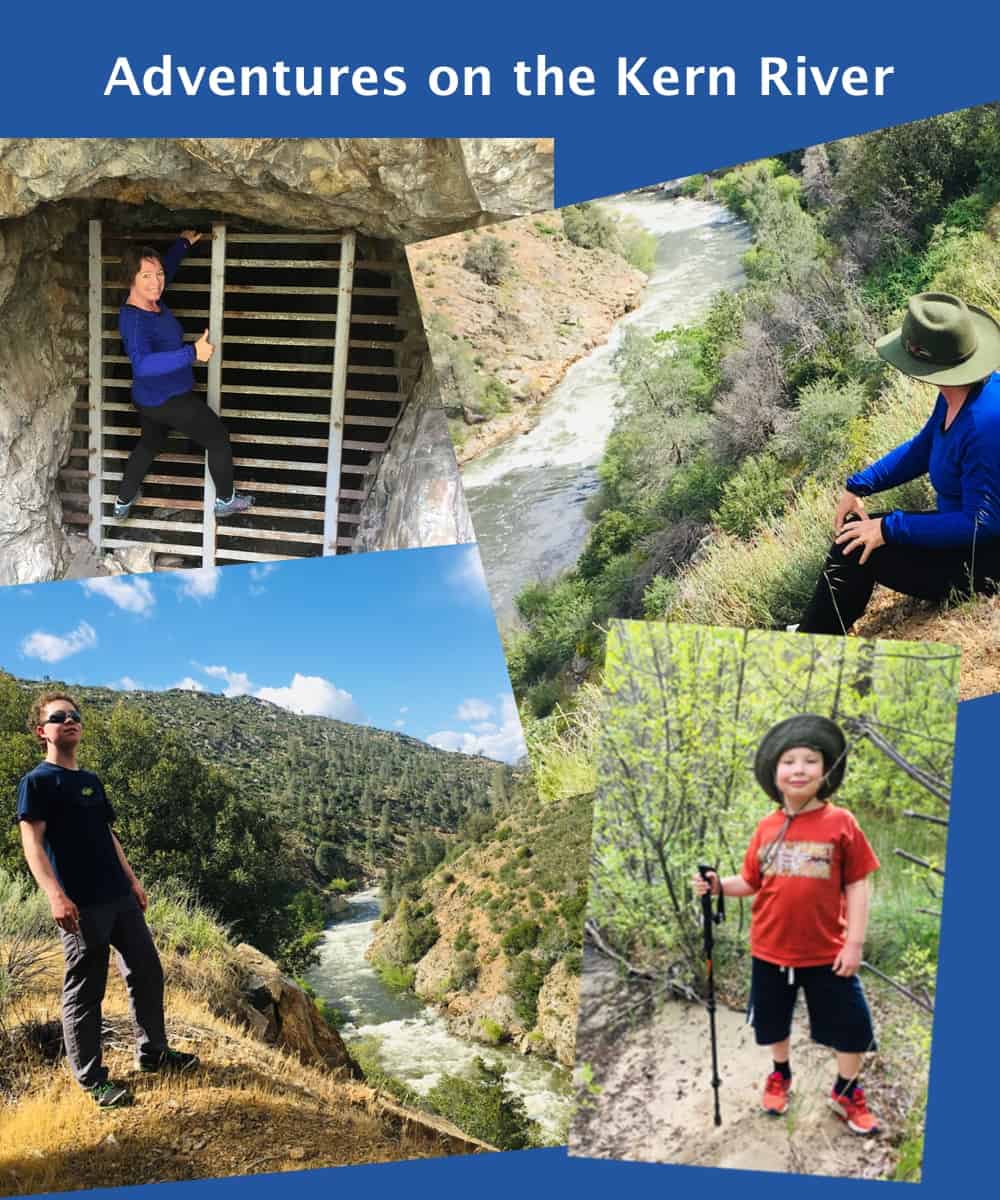 With any headwaters of a major river, the answer is always something like, "all over the place."
Tiny trickles in high mountain meadows are the beginnings of all of these giant rivers.
In the case of the Kern River, the head waters are basically inaccessible to all but the most active members of a population.
I asked my son to check how close we could get to the head waters by car. How far would I really have to hike to see those meadows? (I weighed over 250 pounds at this point.)
The answer, no matter how I asked the question, was invariably "far more than I could manage."
I started a diet a few weeks later in the hopes of working towards the goal of hiking into one of those meadows.
A few months later, I would injure my knee on a hiking trip, under the force of 280 pounds or so of body weight.
I was out of the game almost completely and feeling desperate just to walk across my house, much less go to a sub alpine meadow near Mt. Whitney to the headwaters of the Kern River.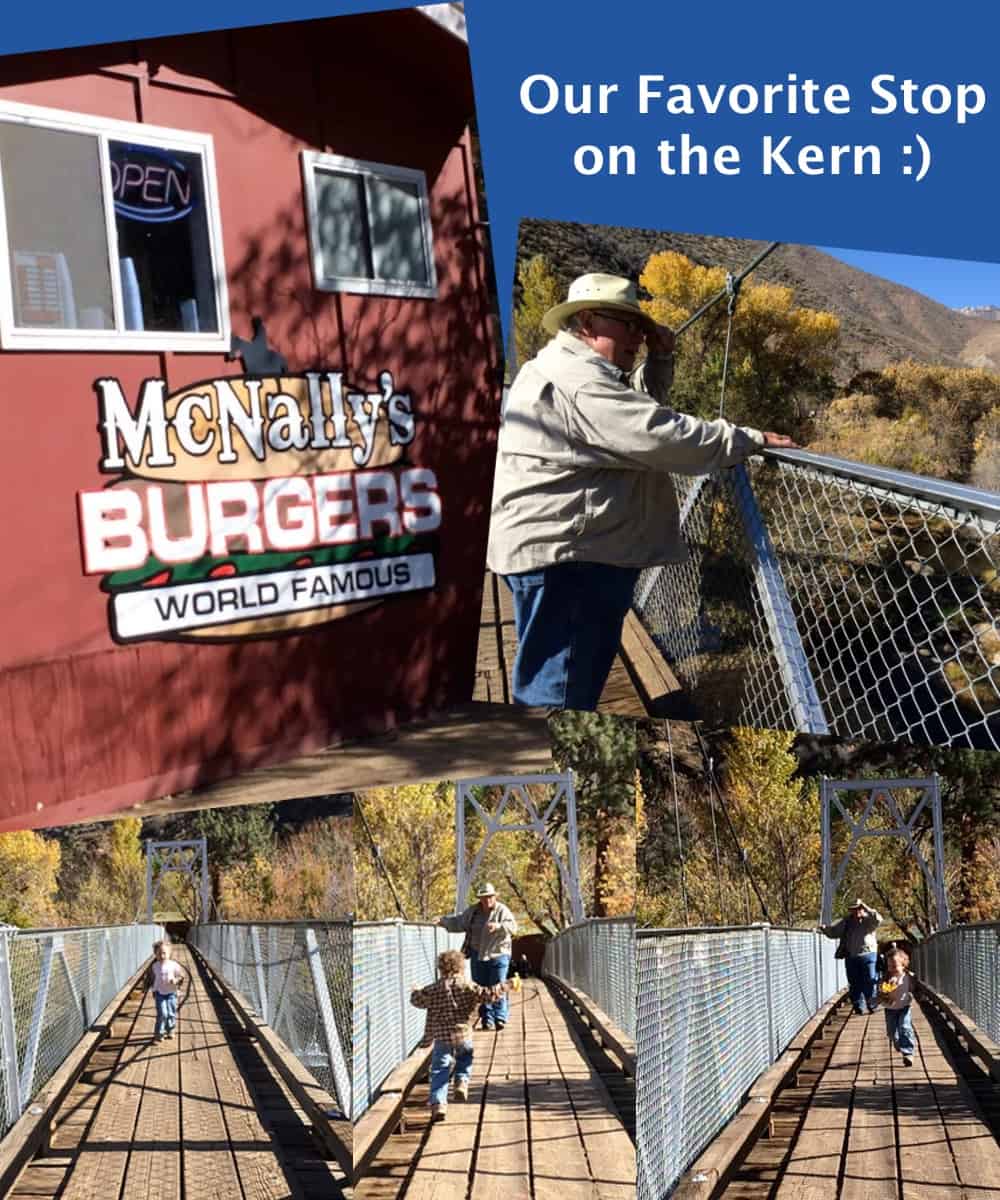 Desperation can be a powerful thing and you have probably noticed that I no longer weigh 280 pounds.
What's crazy about my story is that it's not another somewhat common story of eating repentance where I binged on soda and chips, eating my way up to 280 pounds at my peak, and then cutting it all out and living a different life.
I gave up soda and chips in my 20s — 25 years ago! I am one of a million older women who had to work not to weigh 1,000 pounds.
As a hefty-weight friend and I laugh about, "We had to WORK for our bodies!" We were not "soda pop fat" we were just highly unfortunate to have what we all came to accept as a "slow metabolism."
I must have set that metabolism on fire because, eating one low carb meal a day, I am now thinner than I have ever been as an adult — 30 pounds thinner. I tell people I "Eat Like A Bear!" and I just shake my head.
And so here I am, down half of my entire body weight, eating pretty big and hiking bigger. And so to my point:
Hiking near the Forks of the Kern in the summer of 2018, I realized two things:
1) I was already physically able to get to those high mountain meadows below Mt. Whitney that begin the Kern River trickle.
2) With 140+ pounds gone, I had previously been thinking awfully small. Why not hike the entire Kern River from the headwaters to Oildale? I could follow the river from the tiny little streams in those sub alpine meadows down deep into the Golden Trout Wilderness, down to the Forks of the Kern, right across the fire scar of the historic McNally forest fire, down into the rough waters that have taken so many lives, into Bakersfield Harte Park, and maybe even all the way to Merle Haggard's rail road car in Oildale. It would be an epic adventure in tribute to washboards, bologna sandwiches, campouts, Aunts, and The Hag. Consider it now on the bucket list.
---
Update: As with some of my old "postcards," this one has an additional grievous update.
This particular spot overlooking the Forks of the Kern, which had actually burned in the 2002 McNally fire and had some remaining mature conifer trees and regenerating landscapes, burned again in the 2020 Castle Fire.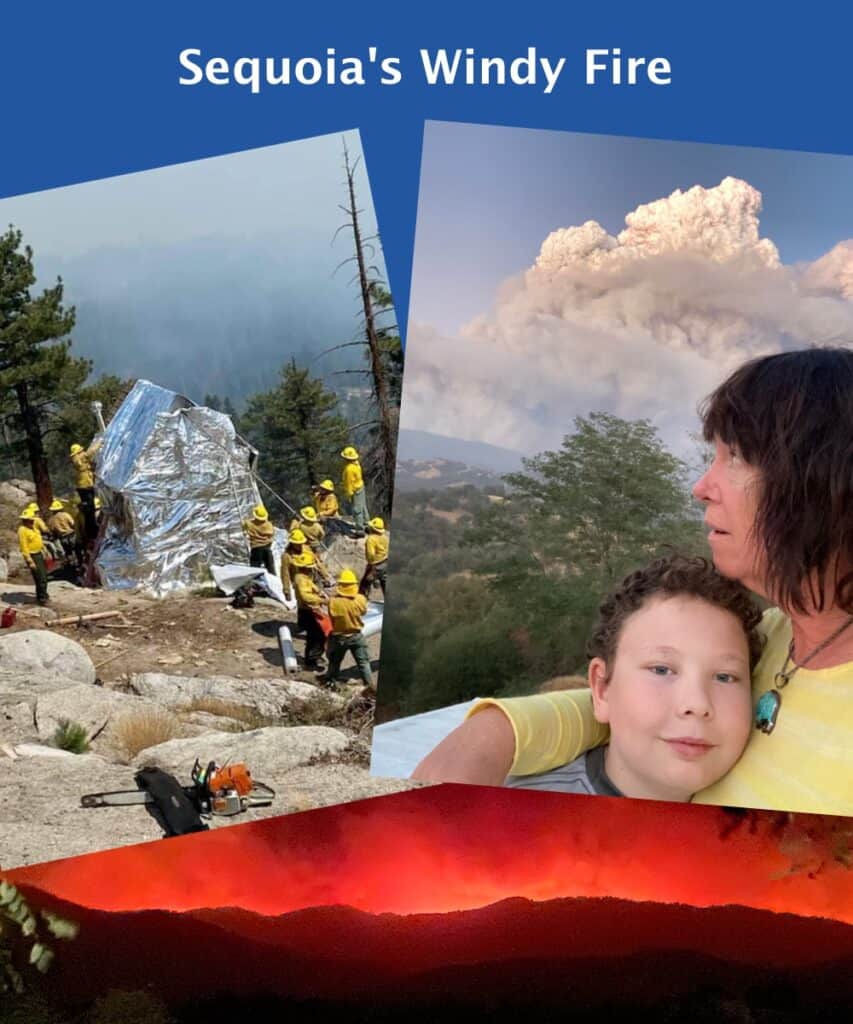 The 2020 fire hit areas where mature conifers had previously survived, and many of those apparently did not survive the 2020 Castle Fire.
Furthermore, the forest area that provides an entry corridor to the Forks of the Kern (which escaped the 2020 Castle Fire), burned in the 2021 Windy Fire.
From this Forks of the Kern viewpoint south, nearly to the Baker Point fire lookout, the fire damage is severe, including to the Packsaddle Grove of Giant Sequoias. From our house, we have a unique view of the Packsaddle grove and can confirm the loss of specimen trees.
All of that is to say:
This entire area of the forest was completely devastated by the Castle and Windy fires.
A couple of things strike me:
The time to get out and do these things is actually "right now."
A fire will never take the Kern River. It waits for our hike.