Half My Size, Half A Century!
I pretty much never celebrate birthdays and for my 50th I was laid up for the winter due to a surgery complication. I celebrated with this video that I posted on my Facebook personal profile.
It has 350,000 views!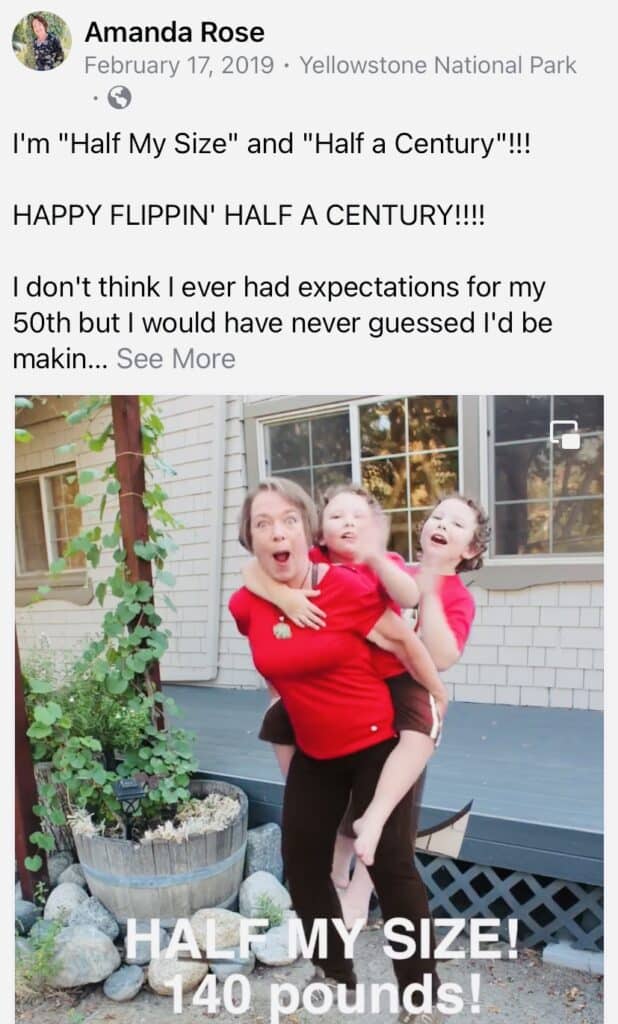 I said simply:
I'm "Half My Size" and "Half a Century"!!!
HAPPY FLIPPIN' HALF A CENTURY!!!!
I don't think I ever had expectations for my 50th but I would have never guessed I'd be making this video.
---
The Bigger Birthday Present…
That video brought many people into the community, which is interesting to me because it was a time in leading Eat Like a Bear that I struggled, in part due to that surgery complication, and in part due to the point that I did not intend to lead a weight loss movement. I had envisioned a friend leading the charge. He passed away the prior November.
I was also trying to figure out how to pay for it all and what my role would be. I was making regular live videos on Facebook and considered making some sort of keto food un-boxing channel.
If you've followed me at all, you may realize how crazy that idea is now given what I have done here at Eat Like a Bear, but it's surely an American dream of some sort to be paid for unwrapping and eating snack foods.
(It's a good way to get fat again too, by the way…)
So, trying to get a bit of inspiration for leading Eat Like a Bear, my son and I headed off to ExpoWest, a giant natural foods industry trade show where you can meet all of the brands in the marketplace. We had a great time taste-testing as I considered my big future in keto snack food unboxing.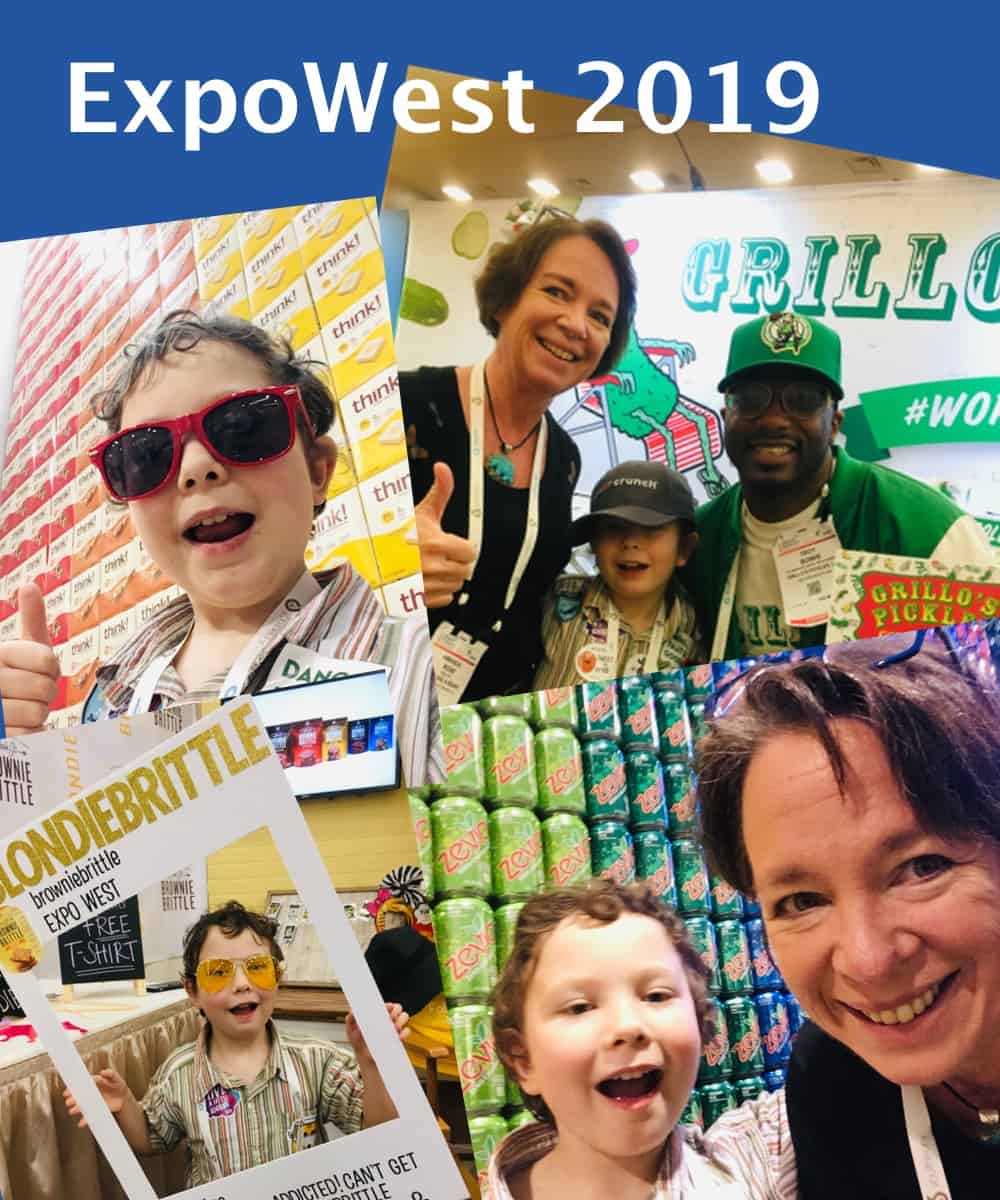 I was wondering things like, "Would I get sponsors? How exactly would I do these videos?"
Alastair was the popular kid at the expo.
We strolled around and likely ate about 20,000 calories a day, in 10-calorie bites at a time, all little bite-sized portions of totally keto packaged snack food items.
Can you guess what happened?
We both got the worst case of the flu we had ever had.
I hadn't had the flu in years.
Sure, we were exposed to 90,000 people and that's a real good way to get the flu.
However, we also spent four days eating packaged snacks, which is never a long-game health-promoting strategy.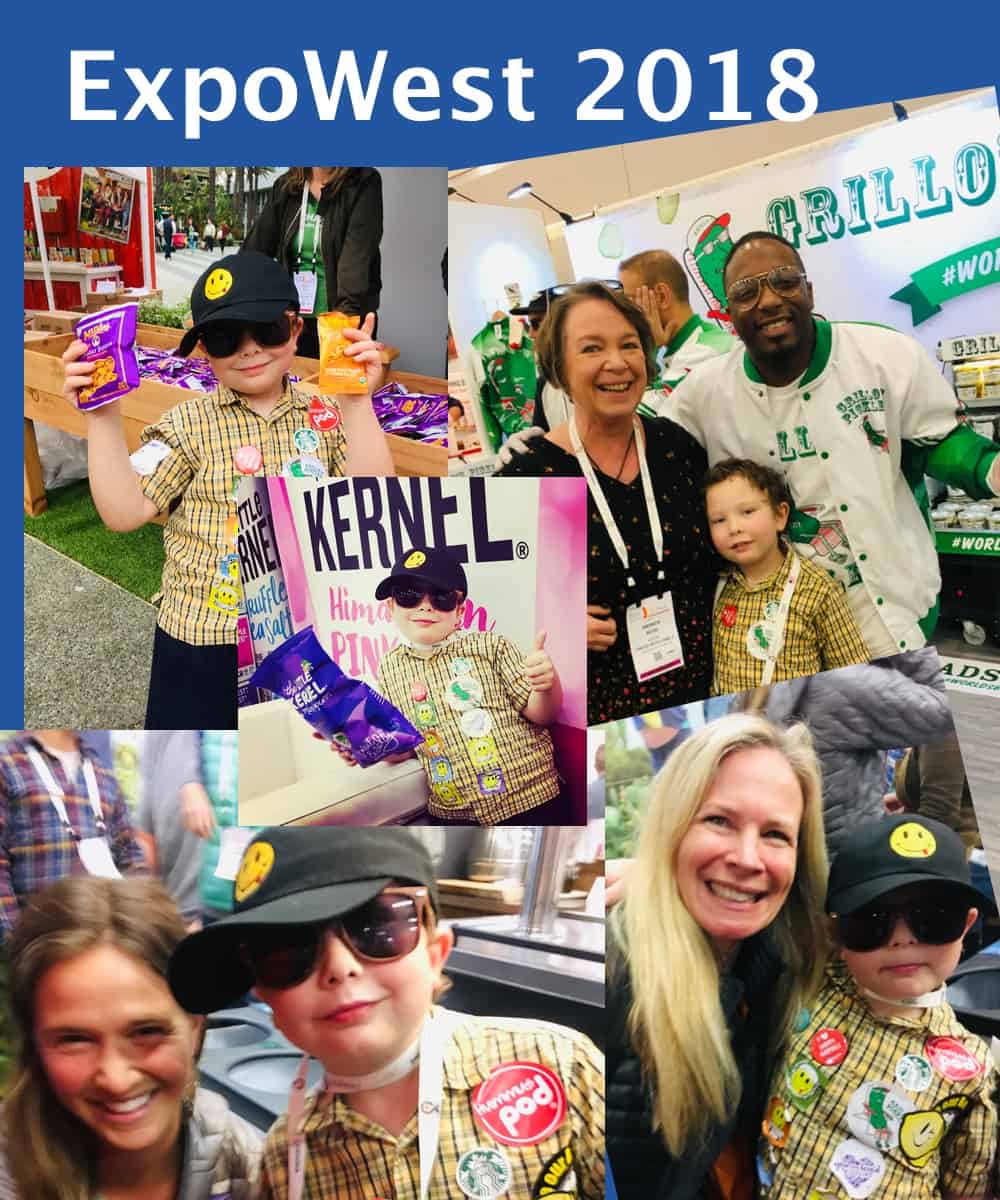 Queasy and sniffly, my internal dialogue went like this:
"How many of these packaged snack bars did you eat to lose all these pounds?"
"Zero."
"Really, what ARE you doing with this unboxing idea? What if instead you measure all of your activities around this question: Would doing this activity help improve the weight loss success of the community?"
I got home and did a live video that definitely deserves to be some sort of Eat Like a Bear classic.
In the video I show bags of packaged snacks, toss them aside, and whip up a salad dressing instead.
As a result of this whole experience…
Three months later I released the original digital version of "Half My Size with the Ridiculously Big Salad."
The rate of the community's weight loss success improved with the book.
The book went on to make regional and national news.
Two years later the community would celebrate having 100 people who lost 100+ pounds.
The release of that book began to solve the core problem of "How are we going to pay the bills?"
I didn't end up fat again as a snack un-boxer.