A Postcard From The Golden Trout Wilderness (aka Yes, You Can!)
When I wrote this post on Instagram, I dedicated it to the ladies in the purple shirts. The reference comes from the a discussion of "before" pictures, in particular the one at the very bottom of this post. Jayme coined the term. Shelley posted a picture in a purple shirt and off we went.
I call this one, "Yes, you can!" and it blows my mind.
I am holding a shirt, my own shirt from a year ago, looking out at the Golden Trout Wilderness from the lookout tower at Jordan Peak here in the southern Sierra. Holding the shirt (and seeing the photo) almost blows my mind but the real mind-blowing moment happened on the drive from the lookout tower.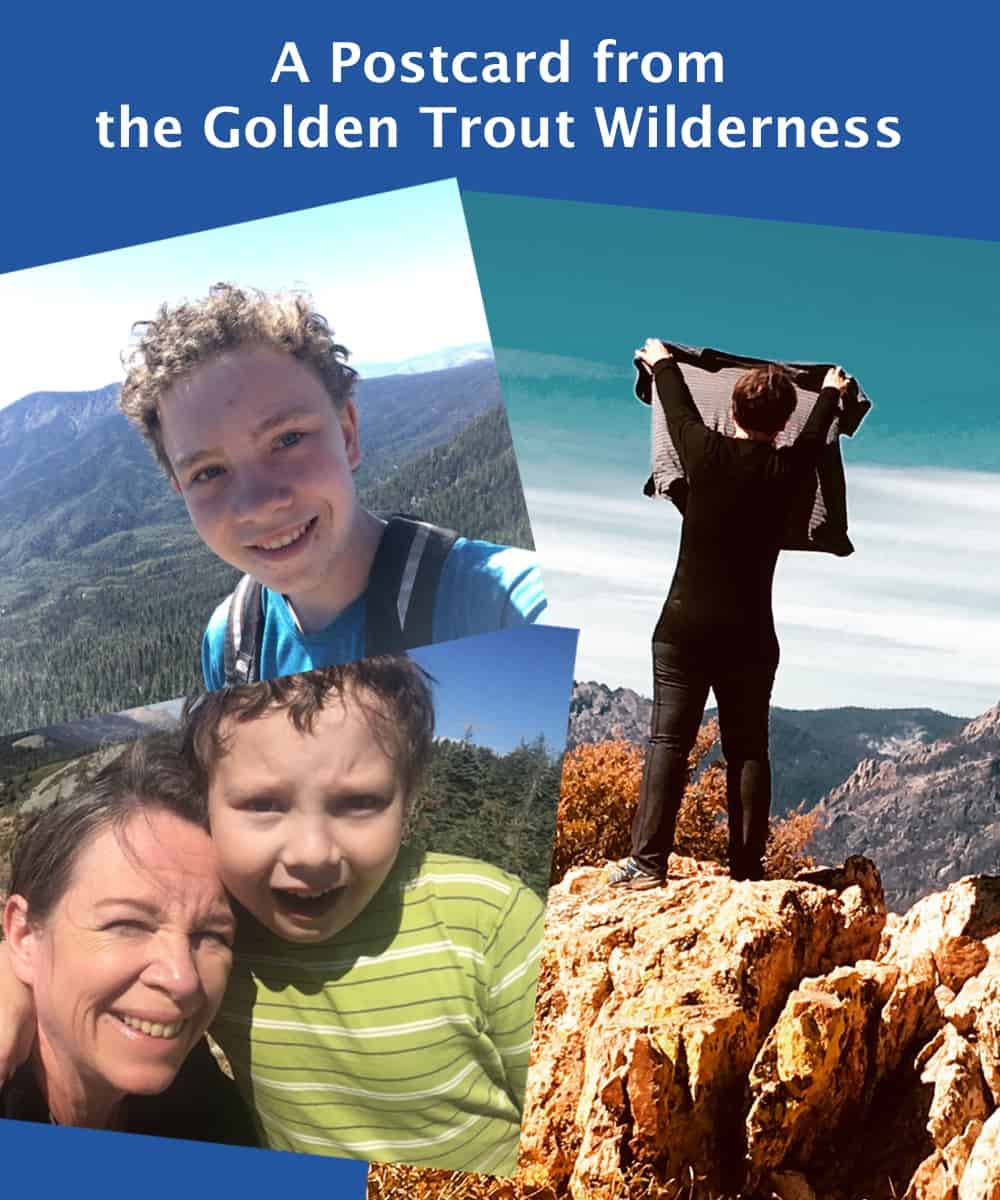 If you've followed my weight loss story, you know my motivation to lose weight came out of desperation to hike with my son. He was 15, now 16, about to fly out of my nest, and I was limping around driving him to trailheads when I wanted nothing more than to hike with him.
We live in the Giant Sequoia National Monument, adjacent to the Golden Trout Wilderness and home to a prized destination on Frederick's list: Maggie and Summit Lakes. It is 9 miles in. Maggie Lakes makes a great base camp to hike to Summit Lakes. I know now that with the weight loss I can get to Summit Lakes with him. We will do it. This is exciting, to be sure, but it is just background on the mind-blowing moment.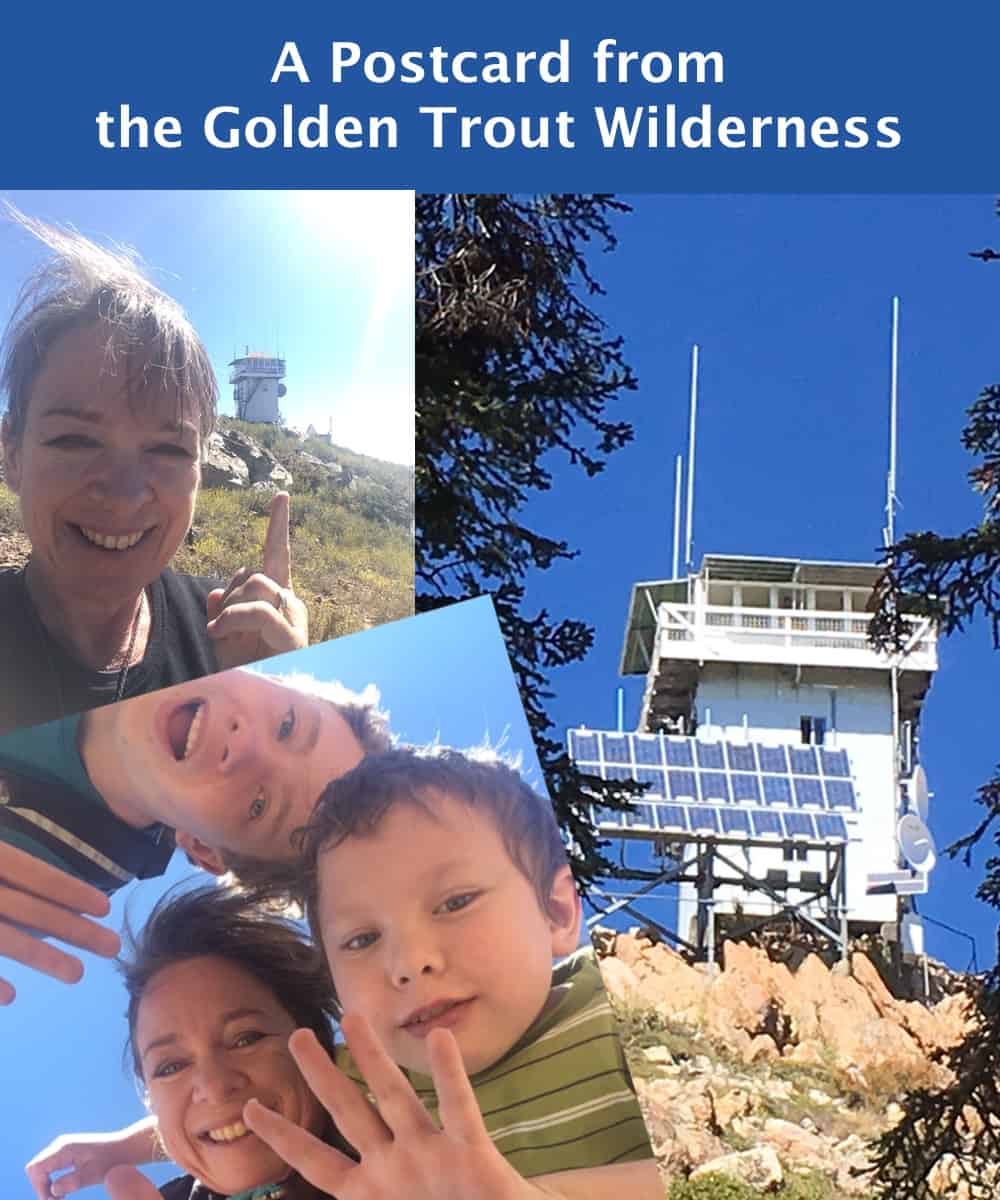 We stopped by the pack station above Quaking Aspen to ask about mule support to Maggie Lakes. We met Greg and Johnny. (If my 9-year-old is going with us, we need supply help.)
As we spoke, I thought to ask, "We keep talking about Maggie Lakes, but are we missing something obvious? What is the best destination up here?"
"Coyote Lakes!" Greg said, "But you need to ride up. The last ascent is quite steep. If you don't have riding experience, you'll be in a world of hurt, so you need to be prepared."
Frederick and I looked at each other, thinking the same thing: Thigh burn is far better than rump burn. If a horse could walk in, so could we.
I came home and looked through my photos, thinking carefully about Maggie, Summit, and Coyote Lakes.
Coyote Lakes??!!?! Coyote Lakes is deep in the Golden Trout Wilderness, offering expansive views of the southern Sierra, a location few people will ever see. It is remote and requires real physical condition, time, and determination. I
A hike to Coyote Lakes is exactly the kind of hike I have never, ever in my life considered doing, until this moment.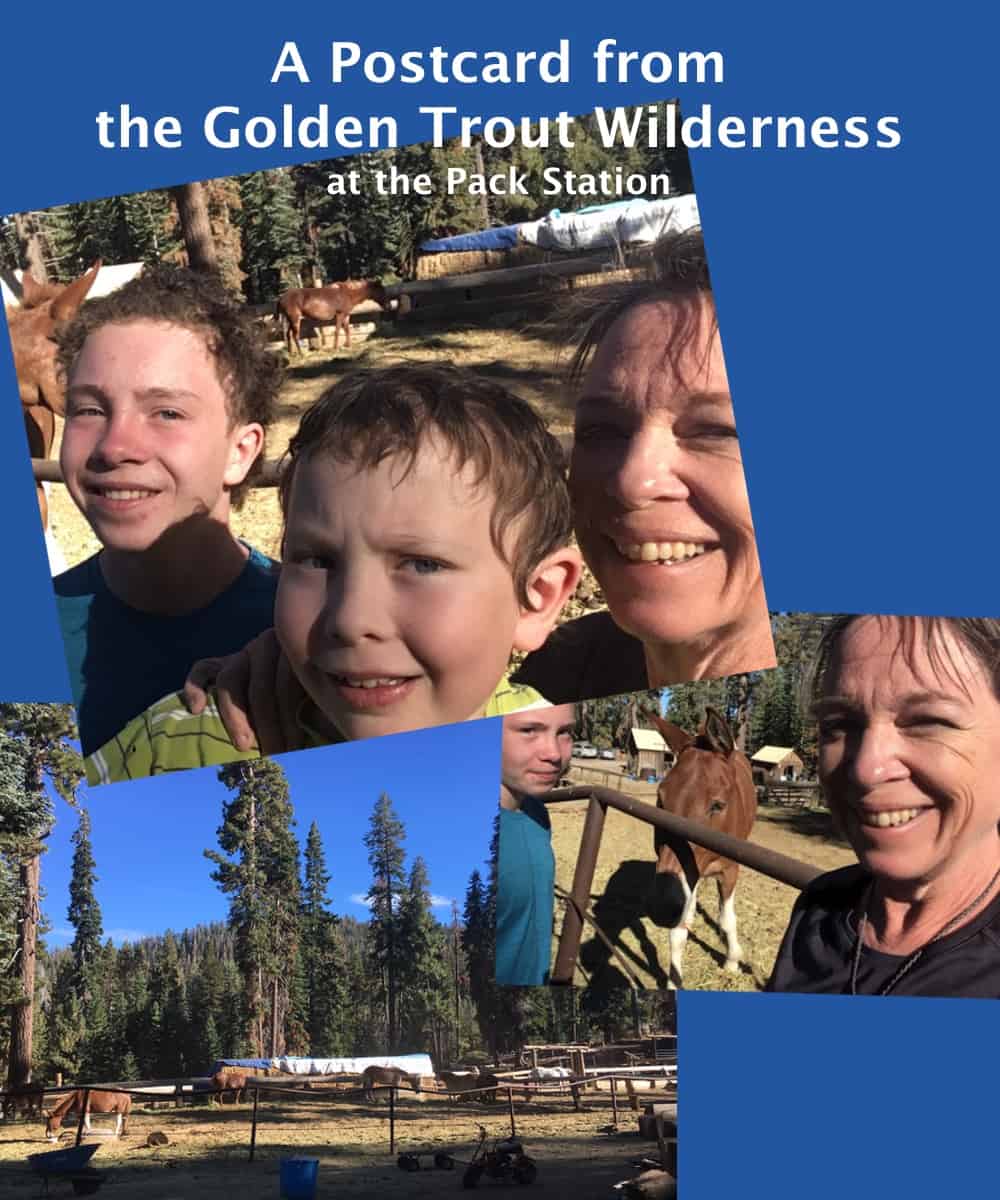 Update: The hike in these photos was in September 2018, but there are significant updates to this area of the Golden Trout Wilderness.
The Jordon Lookout Tower really deserves its own story, but my sons have known it as "the tower with the lady with the chocolate chip cookies."
The Jordon tower was manned by a ranger who baked chocolate chip cookies for visitors, quite a feat with limited power and resources. She had baked cookies for years, notably at the Needles Lookout Tower. When Needles burned down in 2011, she was transferred to Jordon and the cookie-baking continued.
Unfortunately the Jordon tower was burned in the 2020 Castle Fire. The boys wondered if she would be transferred to the Mule Peak Lookout and continue with the cookies.
The Mule Peak Lookout was destroyed in the 2021 Windy Fire (the fire that burned most of our remaining hiking areas and caused our evacuation).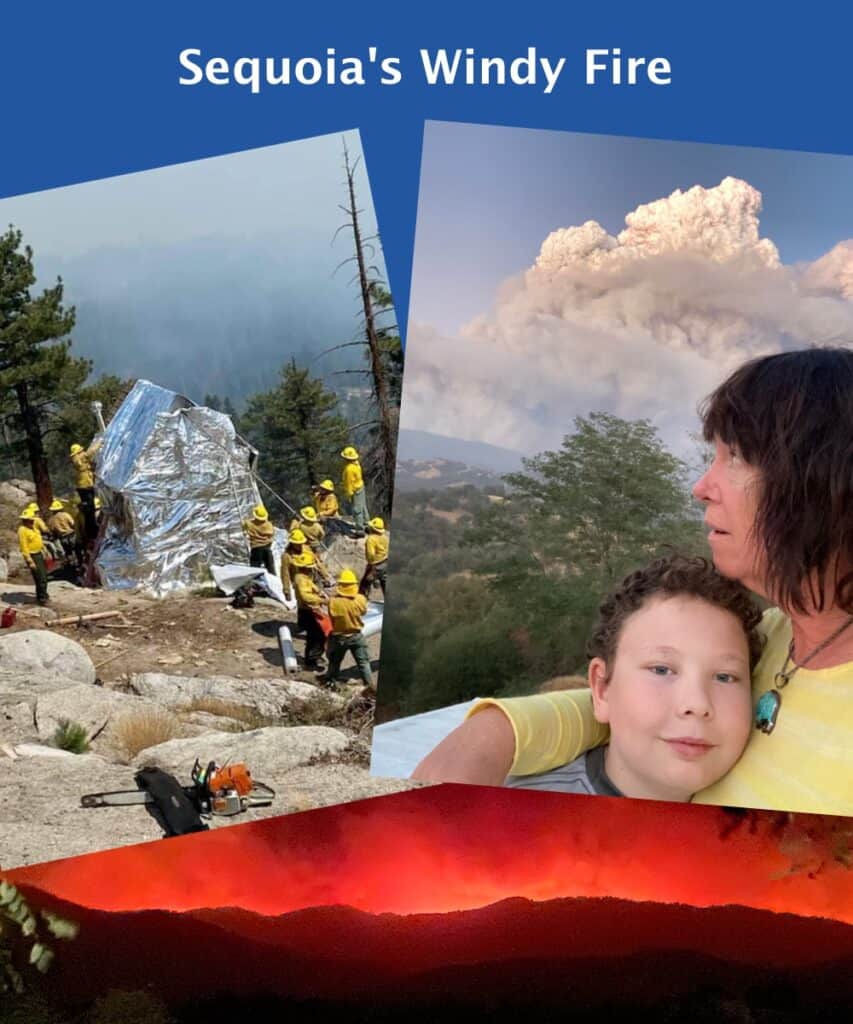 The only remaining viable tower available for those cookies is actually in view of our house. My boys hold out hope…
As for the pack station, we heard reports during the 2020 Castle Fire that the pack station was actively saved in the fire. Apparently that is true. However, what apparently is also true is this: The fire doubled-back later and destroyed the pack station. The entire area has been closed since the fire, so we have not seen it ourselves.
A similar thing happened in one of the key meadow areas that you will see in many of my videos in 2019-2021: the fire went in as more of a grass fire and then doubled-back and took the mature conifer trees as well. We have not seen that area yet either.
And so, for our goals amidst all of this devastation of our forest, I did notice these things:
The world offers many, many opportunities for our adventures.
The fires are not near big enough to run off the cowboys…